Article by Eshita Nandy.
Quote: Data science is no longer the privilege of big technology companies. It has been a part of almost all offline and online industries
Abstract
Focusing on innovation and implementing a smarter work plan is the only way to lead a startup towards success, and adding data science consulting would be a wise step towards it.
This article will speak on how data science can help startups be successful with their specific goals.
It will also help all professionals, founders of start-up companies and especially beginners in this field learn how to implement advanced data science technologies in a start-up and provide examples of profitable data-driven solutions out there.
Introduction
Data is an integral part of almost all industries whether it be technical or non-technical.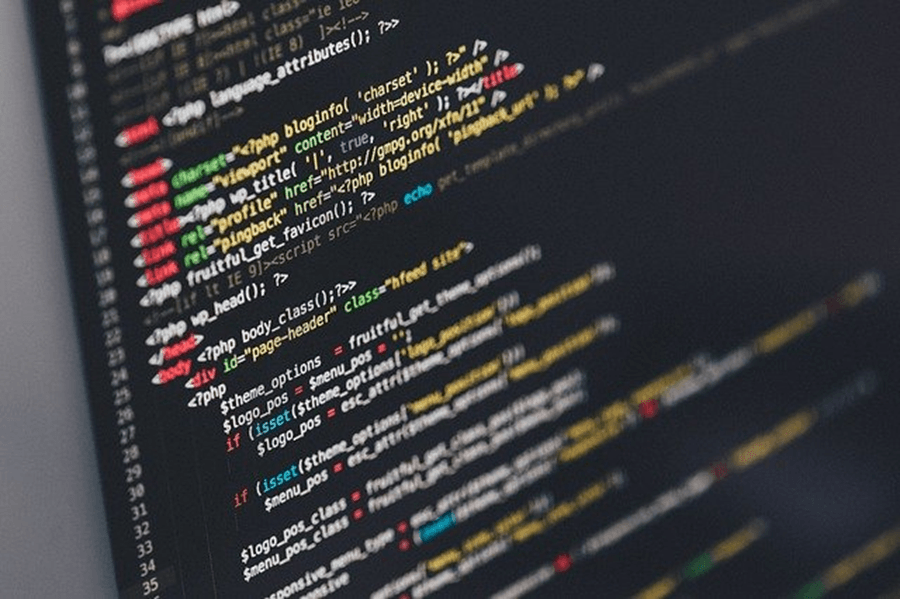 Starting from the healthcare industry to the manufacturing industry, data science is quite popular nowadays. Many large scales, as well as small scale industries, are using predictive modelling for planning their business strategies.
There is an abundance of data available to large scale industries but in start-ups, data scientists have to develop the architecture from scratch.
Throughout the world, large global enterprises have long been exploiting the benefits of data analytics in their business and profiting a lot at every aspect.
For upcoming start-ups and SMEs, however, it's a different story. Based on recent research from One Poll, it was found that 56% of SMEs rarely or infrequently check their business's data, and shockingly almost 3% have never looked at it at all. This is the only reason many innovative business ideas never come to fruition, even if it has great potential.
Why is it Important?
The beneficial effects of data analytics to enterprises of all sizes are well visible in the business world.
It already had a profound impact on organizations' ability to better evidence their decision-making capability, predict the future of their audience, pinpoint areas to cut costs, and drive profits.
Now for start-ups and SMEs, the importance of data science is immense. Data science, being a nascent germination, there is a great opportunity for businesses to start utilizing it.
Here's why-
The fundamental advantage is that it enables faster growth in the market place with numerous customers and helps the team to understand under-utilized profit making platforms, which is the prime directive for most companies.
Business analytics can easily and accurately uncover hidden opportunities, identify trends and patterns, problem areas and successes, that ordinary people may not be able to ascertain.
In the quest for rapid growth, it is also vital that start-ups take risks. However, looking at the numbers can help greatly mitigate these risks and ensure they will provide proper ROI and not bring down the company.
How to Start with it?
From the above content, you might have got some bit of idea as to why we should take data science into our consideration for faster and successful growth of our start-ups. But the main fact is how businesses can use data analytics and integrate it into their business.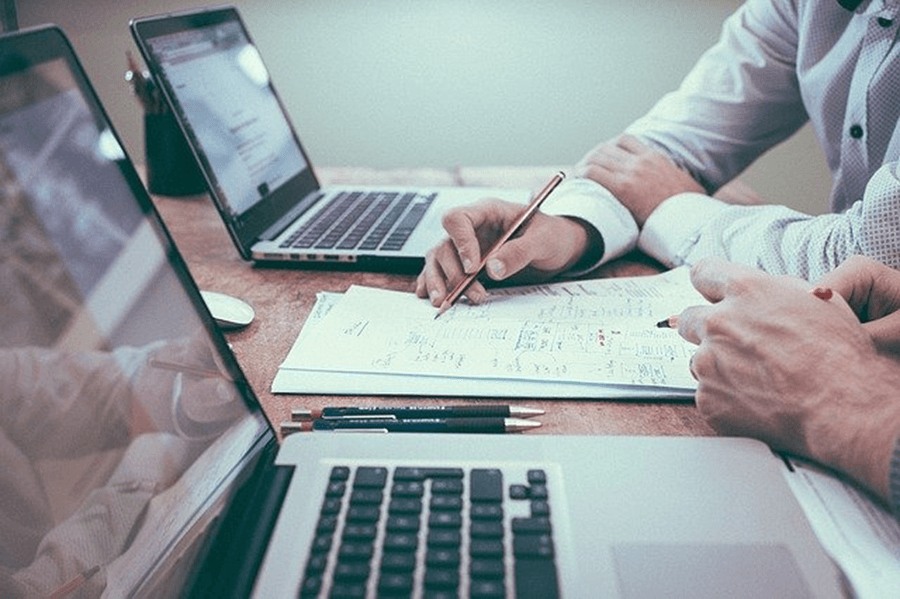 Keeping that in mind, let's continue our discussion further.
A startup succeeds based on the business idea and the execution that follows up on the idea. When the Solar Panel industry boomed, a lot of companies started flocking to the market (same with the Internet boom), but when the market crashed, so many businesses died out.
Related Read: 70+ StartUp Mistakes that Can Sabotage Your Business
Every startup founder thinks they've got a good unique idea, but the sad reality is that the majority don't end up with so, which is why so many tend to fail in the initial stages and some get lost within 1-2 span of years. A very few finally reach the goal.
Realizing this is never easy though, and according to me, it is only through extensive market research that we can gauge whether the consumer demand is there to make the whole project worthwhile.
Start-ups first need to understand their markets, products, and customers, and data analytics.
They need to know who are their target audience, their age group and finally their taste/choice of things.
In the early stages, it is vital to look at engagement metrics and feedback from users. This can be done using free tools like Google Analytics, if you're a web-based startup.
The next most important step in order to bring data science into picture is to hire a data analyst who will contribute the most for a successful company.
A data scientists who has all the proper knowledge of the various data science technologies that will help you to utilize the power of data.
The reason we asked you to hire a data analyst is because the subject is pretty vast and unless you have a strong coding/engineering background, it will be pretty difficult for you to comprehend it.
There are various factors that a data scientist takes into his/her consideration while implementing data science tools for succession of the project.
Explaining every step in the above picture one by one will guide all on how we can boost our start-ups and give a clear result of importance of data science.
So, let us have a look at the various responsibilities that should be fulfilled in startups to work hand-in-hand with Data Science.
Selecting the right team:
Understanding the main theme behind the business or activity that our start-up is based on is the major part in ensuring its success and the first phase of any sound project. Defining the what, the why, and the how of our project for the growth of a company is the foremost task, along with a right team of efficient members, who are dedicated enough to spend all their skills and knowledge for the betterment and a definite timeline for every step is always mandatory.
Extracting the right data:
Finding and getting access to the right data needed in our project is the next vital step. Mixing and merging the data from as many data sources as possible is what makes a start-up project great, so look as far as possible. The more precise data we can extract, the easier it is to work upon with. This data is either found within the company or retrieved from a third party.
Building data pipelines:
After the collection of data, we generally need to process the data for extracting actionable insights and generating meaningful results.
This dreaded data preparation process typically takes up to 80% of the time dedicated to our data project. Checking and remediating data errors, removing duplicate data, dropping the null values, enriching the data with data from other data sources, and transforming it into a suitable format for our models are the main look-overs.
Exploratory data analysis:
Now that we have cleaned our data, it's time to manipulate it in a fair manner in order to get the most value out of it. From this data, we can actually now get a draft idea of what we are actually planning for our start-up, what are the domains to mainly focus on and who will be our target audience.
Predictive Modelling:
Using machine learning and statistical techniques is the step to further achieve our project goal and predict future trends. By working with clustering algorithms, we can build models to uncover trends in the data that were not distinguishable in graphs and stats. These create groups of similar events (or clusters) and more or less explicitly express what feature is decisive in these results.
Search for supportive investors:
Investors play an important role in the growth of our start-up. Supportive investors can motivate us and guide us in various ways. Some investors might prefer an experienced team of Data Scientists but it is our duty to find the investors who understand us and our start-up.
Fundraising is an important part of successful start-up growth. However, you can bootstrap your business if required.
After getting enough financial support from investors, it is crucial to set all fears away and strive for better move.
Summarizing all the above six points, we can easily draw the conclusion of how the involvement of data science is so very important for our startup and how we can start the journey of consulting data scientists for the benefits of our start-ups and how can they really turn out to be so fruitful.
Although the implementation of the above-described features requires strong focus and hard work by the start-ups and its data analysts, the results are worth the effort. Based on the predictions about our target customers, our small idea can finally become profitable way faster.
Armed with the knowledge, we will slowly start to know how to use time and financial resources further. As, the best start-up products become acquired by giant tech companies for billions of dollars.
Till now, we have seen what is actually data science, its importance in boosting our start-ups, how one can start the journey of considering data science in the initial stage of their start-up and finally, the role of a data scientists and his different responsibilities.
Now, in the later part of this article we shall see how data science has really helped some start-ups to boost themselves; in other words, some real-life examples of startups using data-science.
Real-Time Applications of Data Science in Startups
As a part of this article, I have tried to collect a few well-known start-ups who have managed to win investors and become successful. While, the list of such startups can be extended even more, but we have focused on only a few of them as the goal here is to highlight how data science makes ideas real and profitable.
Retail Stores are Taking up Shoppermotion
Shoppermotion is an US-based start-up that offers offline retail stores to use the power of big data, machine learning, and geo-location to increase sales.
All these technologies help track customer behaviour inside the store, watch and analyse customers' interaction with goods
It helps to make decisions to predict the future behaviours of the customers buying products based on the past ones.
Babylon AI is helping Revamp the Healthcare Industry
This British start-up worked on the implementation of AI technologies.
Its functionality is to make a diagnosis via the app based on the patient's indicated symptoms.
In this app, networks can compare different symptoms and other patient's data like U/S or MRI with the ones already present in its base, and then identify a disease.
Hi Mirror Provides SkinCare tips Using Data Analytics
Hi Mirror app is a smart mirror. It's a user friendly application that provides tips on skincare based on its look and the information about the user's make-up products.
The "smart" part of this app is that it analyzes the state of different skin areas and makes a conclusion about what kind of skincare a person needs at the moment.
The app is developed in such a manner that it is affordable for every family with an average income in a developed country.
MSQRD – A Face Filter App
MSQRD (or Masquerade) is a Belarusian start-up which is based on face recognition technology of its users that allowed people to use different face filters and take photographs.
In 2016, Facebook acquired this video filters app and shut it down.
It served as a part of the bigger service rather than a single application.
Darktrace used Data Analytics to Predict Possible Cyber Attacks       
Darktrace is a startup product that predicts possible cyber attacks on the Internet.
Darktrace AI, also known as Antigena, reacts in the right time to eliminate an imminent threat.
At the same time, it also offers the so-called Enterprise Immune System – an unsupervised machine learning technology for trapping threats in complex enterprise systems and destroying them.
Thoucentric Consulting Company
This data analytics startup creates process-based technology solutions for complex business problems.
They make the use of all major analytics methodologies like predictive, prescriptive and cognitive analysis to resolve all kinds of operational issues.
Their range of solutions include a 'demand sensing platform' which predicts short-term demand forecast and has till now reduced man-hours adequately for all their clients.
Zendrive
Colleagues from Google came together to address global issues with transportation systems.
This data analytics startup created a state-of-the-art technology platform to leverage mobile sensor data and gather insights.
These insights proved to be crucial in averting road accidents and by extension, road traffic deaths.
They evaluate this data to understand driver behaviours and road risks, to reduce chances of collisions.
The technology they use is AI-powered and data-driven to offer behaviour analytics solutions to customers.
Their biggest achievement is that their algorithm predicts collision risks six times more accurately than competitors.
Turing Analytics
Turing Analytics has resorted to Machine Learning as the main technology to provide business solutions across the globe.
With a team of 7+ intellectuals, Turing Analytics has successfully established big data analytics solutions for national clients, like Shopclues, and global clients such as Tata, Kimberley Clark, etc.
The founders believe that visual search is the next generation of search, users will interact with retail platforms visually in the future.
Read Next:
For any queries or help with your startup, feel free to book a free consultation with us. You may also check out our list of services if you need any help with your business efforts.  
Author Bio: Eshita Nandy is a B.Tech student in IT. Gauhati University Institute of Science and Technology and is currently interning at WinSavvy.