When you launch a product, it isn't guaranteed to succeed. To actually get your product seen and loved by your targeted customers, you need to market it.
But most entrepreneurs misunderstand what is marketing. Most consider marketing to be just outreach and promotion. But that's not all.
Being a startup consultant, I have seen several startups fail because of among other reasons, inability to market their product or services.
Now, promoting your product or service is a vital part of marketing, but there's lot more. So, before you hop on the digital marketing ride, you need to create a plan – a S.M.A.R.T plan.
And, for that, you need to understand the 7 functions of marketing. These 7 marketing functions will help you plan an overall marketing strategy in consonance with the 7Ps in marketing mix and execute it with perfection.
The 7 marketing functions are –
Product or service management,
Promoting your product or service
Selling your product or service
Gathering and using data for your marketing needs
Pricing – Getting the price right!
Financing – Create the best budget for your marketing investments
Distribution
So, let's begin –
#1. Product or Service Management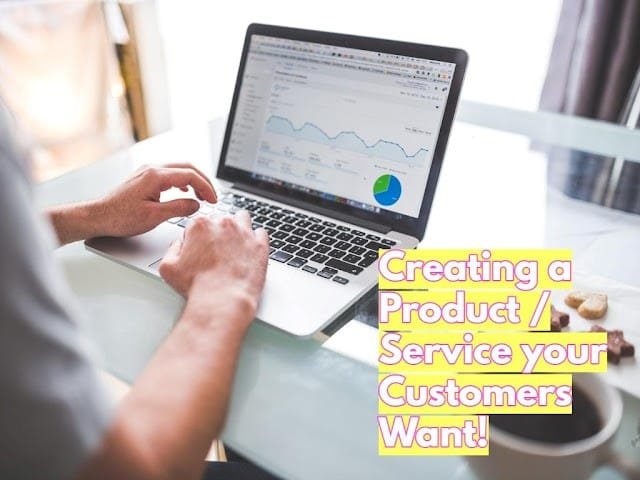 Most entrepreneurs suffer from a strong belief that their product that their product or service is one that is eagerly wanted and awaited by its target market segment. Unfortunately, 9/10 times, it is never the case!
Before you embark on creating your product, you must be sure that it meets the market demands and is actually a product-market fit. To get to know that, there are a lot of steps involved –
First, you need to do a thorough market research.
Then, once you get proper feedback use it to create a proof of concept and show it to the market to see if you are progressing in the right direction or not.
After that, once the market seems to favorably react to your product or service, use it to create a prototype (only if the product or service that you are investing requires high investment, otherwise head over to the next step). A prototype is somewhat of a mid-way between a proof of concept and an MVP.
It's not ready for the market yet, but is not made as scrappily as a proof of concept.
It helps you get feedback, which is even more accurate, over how your ideal customers react to your product or service.
After that, use the feedback to create your MVP. An MVP is short for a minimum viable product. As the name suggests, it is ready for the market. But it offers, the minimum features that is necessary to be a viable player in the market – nothing fancy – just the bare-bone essentials.
Why is this part of your marketing strategy?
Well, for the best ROI on your marketing, it should begin much before your product or service is launched.
This entire research helps collect data on who will be your ideal customers and the research that you conduct can be called marketing research, for that matter.
#2. Promoting Your Product or Service
Promotion is what most marketers consider marketing to be all about. Although it is not so, it is still a vital and very important part of the 7 functions of marketing.
Basically, you need to get the word out – so that all your intended customers get to know of your product or service. Now, you can do it before the release date even.
In fact, most startups nowadays engage in pre-launch promotion. Pre-launch promotions happen in every industries. For example, you don't hear phone companies do their marketing after they have released the product.
Their promotion happens as an extended campaign, starting all the way around 5 months before the launch of a product or service and extends all the way to around 8 months after the launch of the product, after which all the seven marketing functions again repeat for the upcoming product.
This is the same for a video game release or a book launch – pre-release promotions are common-place.
However, usually this doesn't happen you're marketing a website or an internet service. However, pre-release promotion was proven to be doable for that as well – simply create a landing page as your home page to collect emails and create guest posts for other websites and build links to your landing page.
If you don't know anything about link building, then read this.
Once the website's all prepared and ready to go, change the landing page with a proper home page and use your list to step into the other marketing functions as well.
There's a lot of ways you can do your promotion. Some of the common ones are –
You can even innovate your own method of promotion. The sky's the limit!
#3. Selling – Yes, a Marketing Function!
The truth is that selling things to clients is part of any marketer's job; however, it is done with greater subtlety. Every marketing move should be made with the overall aim of increasing sales in mind. Once you've sparked the interest of a prospective client, whether a consumer or a B2B prospect, marketers must set to work cultivating that lead and leading them through the sales funnel so that they are ready to buy when they ultimately connect with your sales team.
Therefore, in this function of the 7 functions of marketing, you need to make the case for your brand on a regular basis and progressively introduce more product related information into your marketing campaigns.
Maybe you're wondering isn't making the sales the job of the sales guy.
Yes, it is. But sales is a very broad terminology; at least it should be in the marketing perspective. A marketer's job also includes gathering quality leads and ensuring that the hand-off to the sales team occurs perfectly.
Also, in the entire marketing communication, you need to ensure that you are actually selling the product or service to the prospective client. This means ensuring the prospective client knows about the product or service, how to use it, why he / she needs to use it and why your product or service is better than the competition.
Take for example, Google's products. They don't have a sales team – doing outreach and calling people up telling them how good their Google Maps are.
No, their sales function is integrated with their other 7 marketing functions.
Similarly, Salesforce educates its customers about each and every one of its products as and when it is doing its marketing through its blog. This ensures you have a consistent lead generation without having to prospect!
#4. Marketing Information Management
Quite a complicated name – but it simply means managing your marketing related information. Data is key in the marketing industry. And, for that, you need data regarding your customers, their purchasing habits etc. to learn about their pain points and how you can serve them better.
You also need to gather information as to how your competitors are approaching the market and the products or services they are planning to launch to serve the customers' needs.
Strategic marketing management needs data. Otherwise, you are just shooting in the dark.
Every effective marketer understands that the more data you can obtain about your target client, existing competitors, and industry trends, the more effective your promotional strategies will be. When you concentrate on data and information, you can maximise your marketing efforts. It is critical to acquire and collect information such as client preferences and demographics.
Usually, this information is directly related to your potential customers for your offerings. This can also drive efficient and profitable decisions for the entire firm, so consider sharing your data and insights with other teams as well.
Sales teams, for example, may benefit from more in-depth promotional analytics to help them adjust their pitches to reflect the latest market trends, respond to rival messaging, and speak directly to assuage client worries.
You can easily collect more information about your prospective customers via methods like –
Surveys,
Reviews,
Comments,
Directly communicating with your customers or audience,
Interviewing your intended customer segments,
Engaging with your intended customers or audience over social media platforms.
You can even use cookies in your website to collect and analyze information regarding your clients' online movements.
Here's a guide on collecting and using customer data online. And, here's a guide on collecting and using customer data for physical businesses.
That said, you also need to collect data and information on your competitors. However, always remember, use the data to pursue a blue ocean marketing strategy. Try to innovate so that you can better serve your customers without having to compete. Competition is a waste of business resources and often, a startup can not engage in it.
#5. Pricing – the Fifth Function of Marketing
Pricing is a pretty interesting marketing function. No matter how well you do the other functions, do this wrong, and you will be unable to sell your product or service. Or, you may sell yourself short! The pricing function is pretty dynamic and can vary with your customer's perception regarding your brand or product / service.
For example, you don't see any monitor stand, apart from Apple's selling at $999!
Another example would be the difference between a luxury fashion brand like Hermès and a more budget-conscious retailer like Old Navy. This is where your brand's perceived worth affects your pricing approach. The huge price difference for a single handbag cannot be attributed solely to manufacturing costs and quality standards. Customers of Hermes pay more for the brand than they do for the item.
Pricing is one of the Marketing 4Ps
Therefore, it's Crucial, You Get it Right
Market research may also help you choose how much to charge for a product. Dynamic pricing is as much an art as much as a science and you must discover the right balance in how your customers value your goods or services after considering the substitutes offered by your competitors.
#6. Financing – How to Use Your Marketing Budget
Being, a very less discussed part of marketing, people often get confused as to the scope and meaning of this marketing function. Financing is what helps tie the 7 functions of marketing all together. In this
Marketing management can have a large impact on a company's financing in a variety of ways. The most obvious link is, of course, spending for marketing initiatives. Financial constraints can have an impact on marketing decisions, including the marketing channels you can utilize.
Your marketing team should help make decisions such as whether to offer discounts, when and how to offer free samples of products or services, and when to apply price reduction.
Budgeting can help improve the Financing Function of Marketing
Effective marketing budgets can help create marketing strategies with the highest ROI, which will help your business to obtain funding from financial institutions at favorable rates. At the same time, you need to understand which marketing methods to employ in order to maximize ROI from your marketing budget.
While there are several forms of budgets that you can choose based on ease of preparation or in-depth planning, I'd suggest you go with zero-based budgeting. Since most startups are financially constrained, it will help you get the maximum returns from your investments.
Any financial institution, investor or even your shareholders, want to see that firms have a complete marketing plan and budget that will help the brand grow, tap into markets, and generate healthy revenue in the long run.
Related reads:
#7. Distribution – The Final Step in the 7 Functions of Marketing
Distribution entails deciding when, where, and in what condition the product or service should be made available.
Although distribution should be handled by the supply chain management team, it is still one of the seven marketing functions.
Distribution of your products or services is heavily influenced by your target demographic and brand perception. If you're a high-end luxury brand, for example, you won't be distributing your products through Walmart.
Apple, for example, famously discontinued selling its products via third party retailers and started opening its own shops to sell its products.
This is how, marketing aids the distribution of your products or services in accordance with the promotional campaign, demand, product branding concerns while at the same time considering where the target market generally buys such items.
The marketing team must therefore work closely together with the supply chain management team to ensure that there is no mismatch between demand and supply.
But what happens when this co-ordination does not happen?
Well in 2019, Popeye's released a chicken sandwich dish with much promotion. However, it failed in this last step, that is effectively communicate and work with the supply chain management team. This led to being unable to manage the demand that several Popeye's stores had, leading to customers being unhappy as well as the brand getting unhappy customers.
You can even argue that this was a result of bad information management (marketing function #4) as the brand failed to analyze the data and understand the demand, but we'll let you be the judge of that!
Wrapping it Up
As you can see, marketing is not a simple – create it, promote it and be done with it!
There's a whole lot involved so as to ensure that your brand can get more loyal customers at the least price point possible, thus ensuring that your brand grows sustainably over the long run.
Need any more help for your marketing? Send us an email at adhip[at]winsavvy.com or book an appointment for free here!
Read Next: