Marketing your law firm is no easy task. While a huge percentage of individuals and businesses search for lawyers and law firms online, most law firms are not prepared when it comes to taking their business digital. However, with more and more money being pumped into law firm marketing, it is important to understand how law firms are preparing themselves to reach the potential client.
Of course, juggling a law firm management, handing your legal practice is never an easy task. Adding to that, digital marketing often takes a long time to present visible ROI (unless it's via PPC ads).
As such, most lawyers are confused as to how they should begin or go ahead with strategically marketing their law firm.
And the best way to learn that would be from other lawyers and law firms themselves.
This learning shouldn't be limited to just the successes by law firms, but should cover the challenges faced by law firms, the marketing plans made by lawyers, how lawyers are approaching their marketing needs – whether they are doing it in-house or outsourcing their marketing needs, and of course, the success and failures faced by the law firms and legal practitioners.
To get an overall understanding, I asked law firms, lawyers and marketers having experience working with law firms, four questions –
How is your law firm choosing to market itself?
What are your marketing strategies and marketing channels?
What is your biggest disappointment in your marketing endeavors?
Are you outsourcing your marketing requirements or are you doing it in-house?
Here's what I found! (But before you jump into the industry report, check out our previous post on How to Create a Law Firm Marketing Plan.)
#1. Your Marketing Should be Tailor-Made for Your Intended Audience
One of the biggest mistake in the industry is that their marketing efforts are all over the place. This causes a lot of wasted efforts and gets a law firm nowhere. Legal clients are usually high-value clients when compared to other niches. This means that the marketing campaign has to be highly targeted.
You must also ensure your marketing campaign keeps your business personality intact.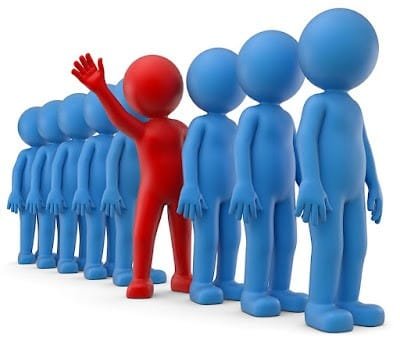 This is why John Joy, founding partner and Managing Attorney of FTI Law, a New York law firm that specializes in whistleblower cases, uses a strategy wherein his firm identifies the industries where most of their clients work in, and then partner with industry publications to produce engaging and informative content that can run in their publications. By doing this, the client gets introduced to their firm through a familiar source (their industry periodical) and also gets to see that our firm is thinking of issues that apply specifically to them.
In his words – "Our firm has a very unique audience and marketing effectively is a critical part of our business. Because our clients are usually reporting to the Securities and Exchange Commission, we need to focus on people who work for or are affiliated with publicly traded companies. This means that mass marketing via print or media ads isn't going to be an effective strategy."
However, the strategy used by John is quite difficult to automate or scale, especially when done on an online platform. He says – "The biggest challenge with this approach is that it takes time to build relationships, but if you have something genuinely of value to say about an issue, usually that speeds along the process."
But, that's not all. The best way to market to targeted audience would be to take an omni-channel approach. Also, solely relying on targeted marketing can slow down the branding process of a law firm.
John's marketing is done in-house as he focuses on creating quality content with the help of attorneys having industry experience. He is open to using the help of marketing firms but believes that the success of his venture is tied to the quality of the content that his law firm produces.
This is actually quite true – both in physical as well as digital marketing. Quality content should be the primary focus of any and all law firms as it helps boost the firm's branding.
#2. Partner with Other Law Firms
William Scott Goldman, founder of Goldman Law Group, shares his insights on how he markets his law firm –
"We have tried several different marketing tactics. From freelancing platforms to lead services to digital marketing campaigns, even with the help of an expert contractor. However, based on first-hand experience, we have now done away with all of the above mostly due to lack of lead quality / time efficiency.
Rather than spending hours per week on intake, we're now emphasizing thought leadership, publishing online articles, infographics and informational videos, which in turn, boosts organic SEO.
Also, we've established strategic partnerships with other law firms, providing us with a steady stream of primary referrals, repeat business and then additional referrals, essentially changing our focus to quality over quantity."
#3. In-House and Outsourcing is both needed for Law Firms
Lauren Hawksworth, Marketing Administrator at Founders Legal shares how her firm does its marketing –
"Our primary strategies for marketing include a focus on SEO optimization, content creation and link building, digital advertising, and localized event promotion and networking.
Our biggest initiative has been a focus on SEO optimization, content creation, and link building. Over time, we have found that optimized web presence and SEO-focused content drive a substantial amount of prospective clients. More and more people are turning to web searches to discover services and providers, so it's crucial for companies to ensure that they are staying ahead of their digital presence.
Ensuring SEO optimization for your service pages is crucial, but adding a keyword-targeted content stream also creates a huge boost in web presence. Our content aims to provide industry-specific and SEO-optimized thought leadership and educational information to our firm blog on a weekly basis. Our web analytics showcase the strength of this strategy.
We also work toward press outreach to build brand awareness and achieve link back that also helps our SEO initiative. This is a time and resource-intensive process and has provided some great results while also leaving some disappointment on the ROI. Part of the disappointment stems from the fact that SEO can be a slow-growth process. So the work that goes into building links with reputable syndicates and blogs doesn't always provide instant results.
Most of our marketing efforts are conducted in-house. One misconception with marketing, especially in the legal industry, is that you can just outsource all of the work and achieve great results. However, legal professionals have an incredible insight that prospective clients are seeking.
Their involvement in content creation and social media presence is crucial in the process and leads to better results."
Related Reads:
Lauren is however not all-against outsourcing her marketing requirements. She states – "… sometimes outsourcing your efforts can be a huge advantage. We have outsourced some of our technical SEO work to agencies.
The technical side can be very tricky for those unfamiliar with web development and the ever-changing best practices of web optimization. Plus, our collaboration with the agency has provided us with a lot of insight on best practices for content and link building."
#4. Word of mouth, Ads, Social Media and Press – the New Age Marketing Strategies that any Law Firm Must Use
Ask any marketer – and, you'll get the same response – there is no marketing strategy as strong as word-of-mouth. Period.
Andrew Taylor, director of Net Lawman recognizes that. Here's how he structures his marketing campaigns –
"We place ourselves on the market in a way that we are available to find on the Internet, as well as to other customers, as we have a website where potential clients can get information about the services we offer.
Phone contacts and e-mail addresses are available on the website, so this is another way to contact us. Also, when searching in Google search engine, it is possible to find us by searching key services we offer.
Due to the specifics of the profession and the specific niche we fulfil, our marketing strategy is limited. The channels through which we advertise are the Internet, and in some instances the press. However, we largely rely on word of mouth.
Advertising is limited and it usually boils down to repeatedly doing similar things. In practice this often means a lot of administration and practices that repeatedly bring results and are deemed as safe."
Since Net Lawman has successfully created and followed a tried and tested way of improving their site's branding, he does not need the help of outside marketing firms. His business manages to run the website as well as marketing campaigns in-house.
Radiance W. Harris, Esq., founder and managing attorney of Radiance IP Law, a boutique trademark law firm based in Frederick, Maryland also recognizes the power of word-of-mouth and social media to get clients for her law firm.
Here's her experience on marketing her law firm –
"We currently use LinkedIn, Instagram, and Facebook to grow and market our firm. Roughly 29% of our business comes through social media, specifically Instagram, Facebook, and LinkedIn. We also use Facebook and Instagram ads to generate leads. These platforms help us establish the "know, like, and trust" with potential clients.
While using social media is a great source of business, over 50% of our business comes from word-of-mouth referrals.
With social media, there is a longer nurturing process, meaning that it can take a few months, or even years, to warm up "cold" leads that convert to actual revenue dollars. On the contrary, with direct word-of-mouth referrals, the conversion process is usually shorter and quicker because the referral source has already "warmed up" the lead and instilled confidence by vouching for our trademark services."
Susan Hunt, Marketing Director at for Hendershot Cowart P.C., a Houston, Texas based law firm shares why her law firm is focusing more on its website and social media channels to acquire clients –
"Sales and marketing used to be a dirty word in the legal industry, but not anymore. Law firm marketing is exploding. And while there is still a role for traditional, in-person networking and business development, our media landscape has changed dramatically. We have to meet the consumers where they are.
And they're online.
Many of our clients and potential clients shop for legal services in the same way they shop for consumer goods: They start with research online, check peer reviews and online directories, and look to social media and websites to validate expertise and authority.
We use our website and social media presence to show potential clients what it is like to work with us. We don't talk about ourselves; we focus on how we can serve our clients. We demonstrate our interest and ability to solve their problems and invest in their success. It's less a marketing strategy and more a reflection of the firm's culture."
Related Posts on Social Media:
Need help with your law firm's social media marketing or PR? Book an appointment with our team for free!
#5. CRO, A/B testing and More – Follow the Numbers
Renee C. Bauer, Managing Attorney at Happy Even After Family Law shares how her law firm is going ahead with its marketing requirements –
"We've set our firm apart by creating an experience for our clients. From first call to closing a file, our clients receive high touch, detail oriented service. Clients remember the emotional and transformational journey you've brought them on.
That's what we do well.
We created a website that looks different than every other law firm site out there. We branded ourselves to attract the type of clients we want, and then we drive traffic to our website through ads. Once the calls come in, it's up to us to turn them into paying customers. Our office has a highly organized process so every client receives the same experience although it will feel very personal to them. Our marketing strategy is also evolving.
We try things, track it, and measure it. If we aren't seeing results, we tweak it. We use social media to bring awareness to our firm. Ten years ago, we used billboards, but marketing has gone digital so it's important to update your thinking with the times. All of our marketing is done in-house."
#6. Focusing on SEO
Having SEO expertise myself, I often advise law firms to focus on SEO more than any other marketing strategy.
John Martello, founder of The Martello Law Firm shares how he is going ahead with marketing his law firm –
"My firm, The Martello Law Firm, mainly relies on digital marketing strategies. Specifically, we have a long-term search engine optimization (SEO) strategy in place to grow and maintain a steady stream of leads from organic search.
The biggest channel in SEO is obviously Google. Keeping up with the latest updates and best practices on things like user experience, site speed, and on-site SEO is crucial if you want to rank on the first page of search results.
On top of making sure your site is technically sound and responsive, a long-term content strategy is essential. Creating relevant posts that answer common questions users are searching regarding laws in your practice area is a great way to drive some initial traffic to your site. To do this, you'll have to conduct keyword research.
Data on the number of times specific queries are entered into Google is available on tools like Google's Keyword Planner (Free), SEMrish (Paid), or Ahrefs (Paid). Once you find a relevant keyword, you can create a page to answer that user question. If you choose your topics correctly, some of the traffic these posts generate can even become leads. However, these posts will mainly exist to support your 'Pillar Pages.'
Pillar pages are bottom of-funnel focused queries. Think of someone searching google for 'car accident lawyer near me.' By creating a practice area page that is linked to from relevant blog posts you can rank for these commonly used keywords and get a steady flow of leads.
One tough pill to swallow when it comes to SEO is the amount of time it can take for you to see a real return on your initial investment. It can take many months for you to begin ranking for those bottom of the funnel terms that will generate consistent leads. The reason for this is that those keywords are far more competitive.
There are likely many other law firms targeting the same keywords in your city. Additionally, the larger and more densely populated your geographical location is, the more competitive things get. In cities like New York or Miami, you could be up against firms with large in-house marketing teams or firms working with marketing agencies. However, the amazing thing about SEO is that once you rank yourself for those bottom-funnel keywords, you'll have a consistent source of leads that are 'free'.
As the owner of a single lawyer firm, it would be extremely difficult to handle cases and invest the many hours required to rank for keywords in my competitive location. I work with an SEO agency that implements strategies once we agree on the best course of action.
They handle things like writing and optimizing content, handling PR for my firm, optimizing my website, and more.
Depending on what city or county you are trying to rank in, this may be the quickest way to start generating leads from your organic search strategy."
Eric Pines, the owner of Pines Federal Employment Attorneys shares how he is going about her marketing plans –
"There are many different ways we implement SEO for our law firm. But using local keywords, getting backlinks from other websites, and generating client reviews are some of our top strategies. Though we could likely do these things ourselves, we'd rather spend our time focusing on our clients.
So we felt it was worth the investment to hire an external promotions firm to do this work for us. By choosing to spend some of our resources on professional marketing, we've been able to bring in countless new clients and successfully grow our business."
Related Reads on SEO:
Note: Check out how WinSavvy can help out with your site's SEO
Need help with your law firm's SEO? Book an appointment with our team for free!
#7. Branding is Key – Achieve it via setting Smart Goals
Christopher Sioco, COO (Chief Operations Officer) at TaxRobot advises setting up smart goals for your law firm.
Smart here refers to the specific, measurable, achievable, relevant, and time-bound. Make sure that your goals are smart so that they are easy to achieve. Define your goals so that you know what is working for you and what is not.
Christopher also stresses on the importance of building a brand. According to him – "If you want to build your brand, you need to invest in it. Because a strong brand can help you gain some popularity in the market. You can also start by thinking about the core values related to your brand."
To improve your law firm's branding, content marketing and PR are too strategies that you want to use more.
But, if you're just starting out, my advice would be to blog more. Create more quality content.
And, that's the strategy that Kari Landerholm, Director of Marketing and Growth for Pacific Cascade Family Law is using for her law firm.
She shares – "Our firm likes to market ourselves in several different ways, but content marketing is our favorite. Blogging is a great way for us to continually build our brand and establish our presence on the internet.
By using content to show off our abilities as a law firm, we are better able to answer general questions and clearly demonstrate our level of expertise. Through posting regular blog content on our website we are better able to gain trust with our readers, making it more likely that they will hire us in the future."
Related Reads on Branding:
Need help with your firm's branding? Book an appointment with our team for free!
Wrapping it Up
Constantly getting new clients is the most important requirement for any law firm. That's why it is important you do not miss the forest for the trees.
While improving your site's SEO or being more visible on social media are great ways to market your law firm, you do not get instant ROI via these methods. As such, investing in ads and word-of-mouth become imperative.
However again, those are not sustainable and long-lasting methods of marketing. So, when marketing your law firm, you need to focus on all the different facets of marketing. Some marketing strategies give longer and more sustainable returns but are not instant, while some do not provide instant ROI, but last longer and provide better ROI in the long run.
Now that you know how several law firms in the industry are marketing themselves, use it to create an over-arching marketing strategy. If you need any help with your marketing needs, book an appointment with our team for free! Or, shoot us an email at adhip[at]winsavvy.com.