No matter what business you're in – you have to send emails. If you're a blogger, you may be sending emails to get guest post opportunities, if you're a digital marketer, you might be sending emails to get backlinks to your website. If you're in sales, you might be conducting email outreach so as to get better prospects. Thus everyone needs to adopt better marketing skills to grow their outreach.
Well, whatever you may be doing, sending effective emails is an art. Here's how you can nail it and make your email outreach campaigns a success!
So, for this article – I tried to get out of the same old formulas that other websites provide. And, please do not use templates found on websites. Most recipients find rehashed versions of templates offered by marketers flooding out their inbox.
Now, if you're completely new to sending emails, this guide can help you brush up the necessary knowledge.
Now, let's get to action.
For this post, I asked experts in marketing to share successful experiments that they conducted for their email outreach. Now no two business is the same. While this post contains general experiments that can surely help boost your email outreach, I'd suggest you keep a track of your results when you repeat the experiments so as to be the best judge yourself!
It's pretty simple. Install a mail tracker for your mail client. For example, Mailtrack is a mail tracking software loved by Gmail users. But, you can research and select one for yourself.
Use it to track open rates, response rates as well as A/B test the success rate of your email outreach campaigns.
That's enough for the introduction! Let's begin.
Email Sequencing and Follow Ups Work!
Aseem Kishore, Founder of Help Desk Geek
"It's very difficult to declare one strategy better than another in email marketing, we've never sent out a 'perfect' email. Everyone's audience is so unique, after all! Email split testing is your best bet for determining the ideal email for your company.
Give and Take
I had a high-quality piece of content and a strong brand to back me up. But for a lot of individuals, that wasn't enough to get them to send me a link. Sending them a cold email, requesting that they change their piece, as if it were incomplete without a link to my post. Because this isn't always the case, it can come across as mildly insulting. No matter how hard I attempt to mask it under my carefully selected reasoning, my link outreach email is nothing more than a request for a favor.
It's absolutely normal, in my opinion, to have to give something before receiving something.
Email Sequencing Works Better
Higher outreach response rates are linked to follow-up messaging and sending repeated contact. I also wanted to see how these two tactics worked together to increase conversion rates. I examined the response rates of a single email to a single contact vs a three-part email campaign to many contacts.
More contacts paired with sequencing resulted in over 100 percent higher response rate than sending a single message to a single contact, according to my findings."
Send Emails at the Best Time
Piper Steers, Director of Marketing at AptAmigo
"We've conducted A/B testing for many day and time combinations, and for some reason, people are significantly more likely to open an email on a Tuesday evening around 7:30 pm local time."
Sofia Morales, Chief Marketing Officer of MediaPeanut
"I have had successful email marketing experiences due to A/B Testing or what we call email split testing. This has been quite evident in the click through/open rate and eventually in the sales conversion or sales percentage results. Here's what we do: We experiment with email scheduling and frequency.
We have been successful in identifying time/schedules where the emails are mostly opened compared to other times when these emails are ignored by receivers.
We have learned what are the best times to schedule email marketing campaigns to get opens and clicks and how many of these emails should be sent so as not to create email fatigue where receivers do not read our emails anymore due to high frequency of release.
Usually, I do this at the start of an email marketing campaign. I would send emails in different times and select which ones have better open rate, open to click through rate, and click-open rates that lead to actual sales.
So far, what I have discovered is that open rates were as high as 20-30% during the morning around 7-9am and late in the afternoon from 4-6pm. Click-through rates were also high by 3-8% and sales percentage from clicks are already at 25-40%."
Personalize Your Emails Like Crazy
Rilind Elezaj, SEO specialist and CEO of Tactica
"For one of our clients, our SEO consultants ran several campaigns in order to discover the most successful strategies to receive responses and links. And it turned out that the emails and follow-ups that were more tailored and personalized had a higher open and response rate than non-personalized ones. Via this strategy, we accomplished to increase 150% traffic on that site."
Cody Candee, and I'm the Founder and CEO of Bounce
"Personalization in marketing has been a common tactic for many years, however, the new method of hyper-personalization has been incredibly successful, especially with our email campaigns. Hyper-personalization takes the information we collected from business website searches, chat-bot discussions, and live help to create individualized customer profiles for marketing purposes.
When taking this data, and applying it to email, we saw dramatic increases, sometimes over 50% in both our open and response rates. This, in turn, led to an increase in conversions, as well as, upsells. By customizing our emails to cater to individual needs and interests, we were able to create a highly effective promotional tool."
Jennifer, of Social Rise
"We experimented with a list of 120 OnlyFans creators. They seemed a great fit for our product, so we went with a highly personal approach. We used their name, interests listed on the OnlyFans profile, and Reddit activity. Open rate was 57%, reply rate was 9%, sign up rate was 35%, and 46% of sign-ups converted to paying customers. We're happy with the results and plan to repeat similar email campaigns."
Direct Cold Mails Asking for Sales
Paula Glynn, Director of Search Marketing & Digital Strategy at Pixelstorm
"The first experiment that I conducted was a cold email campaign to solicit web design quotes.
The results of this campaign were not as good as I had hoped. My open rate was only 13%, and my response rate was just 2%.. However, my deal close rate was actually pretty good at 25%. This means that out of the deals that I closed as a result of this campaign, 25% were from responses to my cold email.
This is because people are not willing to buy standard items like web designing in bulk. That is why I got the idea of sending emails through SEO companies to find ideas to develop websites for their clients."
Word of warning – Cold emails directly asking for sales do not usually work nowadays – if the recipient does not have any connection with you, there's a high chance that your mail will get marked as spam.
As such, if you wish to prospect, the better way would be to offer value or education instead.
Paula also ensures that the mails are sent through SEO companies which helps add in a degree of trust to her outreach campaigns.
Know Your Audience Better
Vrinda Malik, CEO of MegaMobius
"I used to handle the marketing of a proptech company where emails were a solid source of connecting with clients and leads but my more recent client is a Dubai-based football Academy and I learned that things were different here.
We sent emails that seemed to have almost no effect on our audience, the open rates were tragic, and no one claimed the offers – that's when we learned that the football Academy actually met the customers on a daily basis and the face-to-face interaction was the most important space for marketing and conversations."
Test Your Emails and Keep Improving
Alex Bryce, the co-founder at WeInvoice
"Last year, we experimented with different subject lines for our cold emails. Even though we began testing this new strategy for our own agency, later, we expanded it to our clients depending on the outcomes.
This strategy's logic is simple but effective. You can entice those subject lines by instilling a sense of FOMO or urgency.
We found that this method can be a great conversation starter through trial and error. Instead of focusing solely on selling, attempt to establish relationships.
We increased our open rate from 10-12% to 25-30%. We saw conversion of 15-18% with the given open rate."
Elyse Flynn Meyer, owner and founder of Prism Global Marketing Solutions
"I work with our clients frequently to build a comprehensive email strategy that includes improving email open rates, click rates, engagement, and revenue from email. The following are some email marketing experiments I have tested with our agency and our clients.
Use a Friendly "From Name": A "From Name" is the name people see in their inbox before opening your email. When possible, use an actual name instead of a brand as the "From Name" in your emails. People want to open emails from other people, not just another "marketing email." By doing this, B2B companies have seen a 37% increase in open rates, and B2C companies have seen a 27% increase in open rates.
Use special characters in your subject line: This helps your content stand out from the many emails people are already receiving in their inboxes.
– Parentheses increase open rates by 27%
– Brackets increase open rates by 18%
– Asterisks increase open rates by 25%
Use comparison content to research your prospects: Comparison content shows that you are giving them helpful content by doing that comparative research for them. This is also useful when writing a blog or downloadable content to focus on comparisons and "vs." content. B2B and B2C companies see a 21% increase in open rates with this type of subject line
Use emojis when possible and test bookend emojis: Both B2B and B2C companies experience a 31% increase in open rates. This may also be a fad, but it's something to consider now to see how it will impact your open rates.
Leverage AI and advanced email technology: We leverage send time optimization for emails. This has helped us improve email engagement rates by sending emails to contacts at a completely personalized day of the week and time of day based on the data that is available in HubSpot for email activity.
By doing this, we have seen between a 94% and130% increase from the prior year when tracking re-engaged contacts. (Re-engaged contacts are contacts who had not engaged in email for the last 90 days but started re-engaging using this strategy.)"
Rohit Sharma, Founder of Loud Speaker
"So, I have conducted this experiment where I sent my subscribers two different emails. Both plain text emails, no images, infographics, or anything.
One was written using custom HTML code including <p> <li> <a> etc. tags and other with built-in text editor.
The HTML email had a whopping 50% open rate with 3.81% click rate (https://prnt.sc/26kaf4l) while text editor email received only 20% open rate but with better click rate of 5% (https://prnt.sc/26kafox)
Now I mostly send my email using HTML only and get much better open rate comparatively."
Explore Design Changes for Improving Your Email Outreach Stats
Richard Lubicky, founder of RealPeopleSearch
"Email marketing is not outdated; Our recent email campaign proved it with an open rate of 23% and the conversion rate was 16.4%.
We did a discounted subscription coupon email campaign in December. Our marketing department justified its efforts through good homework and especially doing a perfect competitors search.
The analysis of the campaign reveals customers were not attracted when we started the campaign but a few changes in the subject phrase and improvement in CTA (we changed its potion and color) improved the CTR from 2.1% to 6% in the second week which significantly increased later in contrast with the conversion rate.
We closely monitored every step of our customers from primary engagement to decision and with strong follow-up emails at regular intervals, we kept delivering the relevant content.
This helped us in not only onboarding 30 new customers within 2 weeks but also help gain sales targets.
To sum up, the campaign proved a huge success with good sales (38% up with email conversions as compared to the November sales when we had no campaigns)."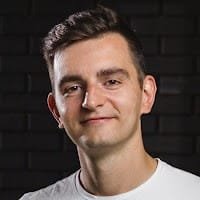 Sergey Nikonenko, a Chief Operating Officer at Purrweb
"We always told our employees to include images in their emails; just take lead reconversion as an example, do you see better conversions or not when you include an ebook cover image?
Is a meme better? So all you need to do is test out different image types to see what strikes your audience's fancy.
You should create your own email template designs if you're so inclined. However, you still need to test the effectiveness of those templates, as some layouts and designs might do better than others. So select a few variations to split test until you can narrow down a template that performs best.
After that, tweak your minor design elements, like a signature with or without an image to get your final template. Believe me, this has HUGE impact on the deal close rate."
The Simple Good Practices That Still Work in Email Outreach!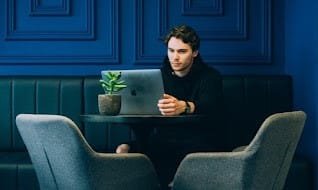 Stephen Curry, CEO at CocoSign
"Here are the details of our Link Outreach done in the SEO niche:
Explored applicable bloggers, their articles, and where precisely our link could be put
Segmented the possibilities as per their authority
Utilized different free/premium tools and methods to acquire email addresses (individual if conceivable)
Rather than making an easygoing template, we attempted to compose a customized message (not excessively messy)
We obviously expressed what we need and what's in for the outreached individual
Sent 1 email update following 6-8 days
Results: With these practices, we have sent an overall of 93 emails and received an open rate of 31%. The response rate was 19% while we earned a total of 14 backlinks on high DR websites."
Abe Breuer, CEO and owner of VIP To Go
"1. Mentioning the client you're emailing on behalf of: People can become skeptical when you're outreaching and there's no evident benefit to you (the person sending the email). When we mentioned the name and a blurb about our client in an email to possible local sponsorship partners as part of a sharing economy outreach, we got twice as many responses.
2. Withholding:This refers to providing a statistic or two in the first email, but not the complete resource; instead, inquire whether the recipient would want to see the resource. We attempted it because many of our industry peers have had success with it, but we never saw results in terms of link count. In our study, withholding resulted in twice as many replies, but only a third of them were positive.
3. Including "I'd be pleased to talk to you on the phone" in the template resulted in less irritated or dubious responses."
Amit Raj, the founder and CEO of The Links Guy
"Cold outreach is core to our business, in being a link building agency. Even more so, because of the type of links we are trying to build, our outreach success rate is determined not only by our value proposition (in this case the value of the content we're trying to get links for) but also by our ability to build a rapport and build relationships with the people we're emailing.
We try to keep things as natural sounding as possible and we ensure every email we send is personalized in some way. We definitely don't want to blast out templates!
With regards to open rates generally speaking, an open rate of 30% is, in practice, is a top-tier score, and the majority average 10-15% per campaign."
Julian Goldie, CEO of Goldie Agency
"Sometimes, make it simple
You surely already know that sending a plain text version of your HTML emails in case of rendering issues is a best practice; but have you ever considered that a plain text email might just… perform better? We've tested email sends with certain subsets of our lost and found that this is really the case: recipients preferred plain text emails, likely because they felt less "marketed to."
Add social proof
The concept of social proof explains that consumer behavior can be influenced by the actions of others; for example, you might mimic other people's actions under the assumption that what they're doing is "correct." As a result, you may discover that including components of social proof in your emails improves conversion rates. For example, we've discovered that CTAs with three tweets endorsing an offer have the highest CTRs. CTAs with only one tweet, on the other hand, perform much worse than those with no social evidence."
A Clear Break from the Usual Can Boost Your Email Outreach's Effectiveness
Gregory Golinski, Senior SEO Manager at LiveStorm
"A strategy that I've tried is to not ask what I want (a backlink, a mention, a sales meeting) in my first email. I send a first email where I get my foot in the door by saying that I have a marketing/sales question, and asking who would be the best person to talk to.
This helps me to get a much better response rate because usually, someone will answer this basic question. Once you start a conversation with somebody via this first email, it's much harder for them to ignore you afterwards. I get much better results by using this two-steps strategy versus sending emails where I ask for something straight away."
Harriet Chan, the co-founder, and marketing director of CocoFinder
"An email marketing strategy we've attempted and with huge success is asking our contact list what they expect of our product in 2022.
The personalized and direct headline saw our open rate grow by an impressive 25%. Moreover, the CTR increased to 78% compared to the previous 52% record.
This email campaign allowed us to know (from responses sent in) how we could improve our background search service to enable more of our customers to reach their goals."
Wrapping it Up
As you can see, there is no one size fits all approach when it comes to email outreach. However there is a pattern. And that pattern is reflected through experiments.
Feel free to use all or any of these tactics to your email outreach campaigns but remember to always track the performance!
Need any help for your email outreach needs? Book a free consultation with us!
Read Next: