In a digitally connected world, the first impression of your educational institution often starts online. Prospective students, parents, and guardians turn to search engines to guide them to the right educational establishment. It is here that Google Maps SEO plays a pivotal role in carving out an impeccable first impression, steering individuals to make an informed decision by offering them a virtual yet real glimpse of what your institution stands for.
Whether it is a school or university, the significance of being prominently visible on Google Maps cannot be overstated. Leveraging Google Maps SEO correctly means harnessing the power of local SEO to increase visibility, foster engagement, and create a robust online presence that mirrors the values and education quality your institution offers.
In this comprehensive guide, we delve deep into the nuances of Google Maps SEO, offering you a step-by-step pathway to setting up and optimizing your profile for heightened visibility. From understanding the basic tenets of Google Maps SEO to leveraging advanced strategies, we cover it all. We also showcase real-world case studies to offer you a glimpse into the success stories and lessons learned from less successful campaigns.
Join us as we navigate the digital landscape to foster a powerful online presence for schools and universities through adept use of Google Maps SEO. Whether you are a beginner or well-versed with SEO dynamics, this guide promises insights that can spearhead your institution to the forefront in the digital space.
What to Expect
Understanding the Basics of Google Maps SEO: We start with the fundamentals, offering you a solid foundation to build your SEO strategies upon.
Setting up Google My Business for Schools and Universities: Your step-by-step guide to entering the Google My Business landscape, a precursor to shining on Google Maps.
Leveraging Google Maps Features: Get acquainted with Google Maps' rich features and learn to use them to your advantage.
Advanced Google Maps SEO Strategies: Take a deep dive into advanced SEO strategies to further bolster your online presence.
Case Studies: Learn from real-world examples, taking cues from successful campaigns and understanding the pitfalls to avoid.
Tools and Resources: Your toolkit to monitor and enhance your Google Maps SEO performance, coupled with resources for further learning.
FAQs: Answers to the burning questions surrounding Google Maps SEO for educational institutions.
So, gear up as we unravel the intricate web of Google Maps SEO, presenting a pathway to success, one step at a time.
Understanding the Basics of Google Maps SEO
In the digital age, ensuring your educational institution is easily locatable and stands out on Google Maps is not just a necessity but a prerequisite to foster trust and credibility. Before we dive deep, let's start with the foundational aspects of Google Maps SEO that would set the stage for more advanced strategies. In this section, we demystify the core concepts, setting a solid ground for you to build upon.
Why Google Maps SEO is Crucial for Educational Institutions
Understanding the "why" before the "how" is vital. Here, we explore the multifaceted benefits that a well-optimized Google Maps profile can bring to your institution. We discuss how it aids in local SEO, attracts a targeted audience, and helps in building a strong brand presence online.
The Algorithm Behind Google Maps SEO
Delving into the mechanics of the algorithm, we unfold how Google Maps determines the rankings and what factors influence your institution's visibility on this platform. Gain insights into the world of Google's algorithms and understand what it takes to rank higher on Google Maps.
Claiming and Verifying Your Business
Starting with the first step in the journey, we guide you through the process of claiming and verifying your business on Google. Learn about the nuances of Google My Business, the cornerstone of a robust Google Maps SEO strategy.
Keywords and SEO: Building a Strong Foundation
A detailed discussion on the importance of keywords in SEO and how to integrate them adeptly in your Google Maps listing to ensure maximum visibility. Discover tools and strategies to find the right keywords that resonate with your target audience.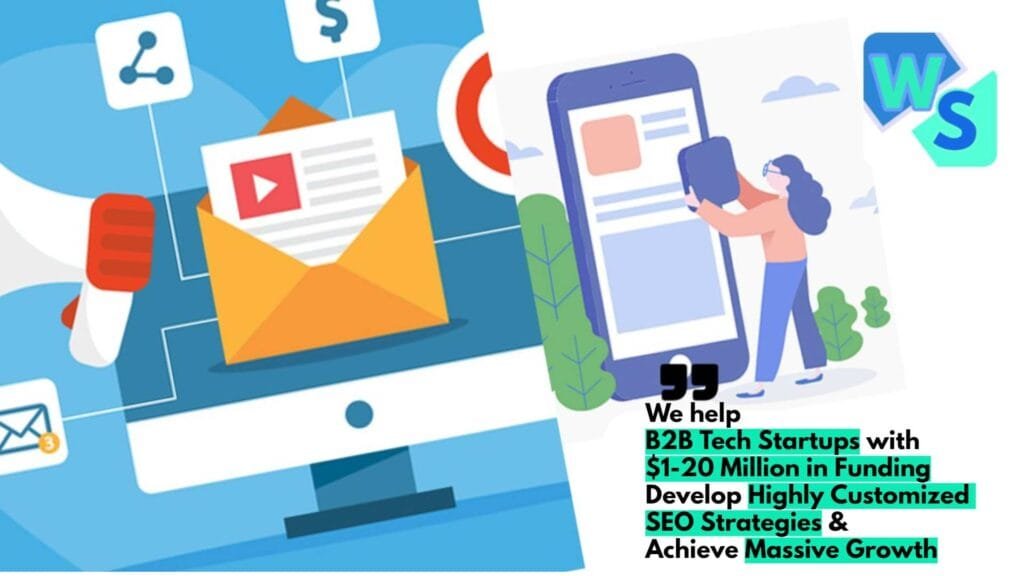 Crafting a Stellar Google Maps Profile
A well-curated Google Maps profile can be a game-changer in enhancing your educational institution's online visibility. In this section, we break down the step-by-step guide to creating a profile that not only looks good but performs excellently in search results.
Filling in Complete and Accurate Information
A detailed guide on how to fill in all the necessary information accurately to facilitate easy location and access for prospective students and parents. Tips on what to include in the business description to convey the unique selling propositions of your institution.
The Role of Photos and Videos
Exploring the potential of visual content in painting a vibrant picture of your institution. We will look into the types of photos and videos to upload, and the optimal ways to integrate them into your profile for a richer visual narrative.
Leveraging Reviews for SEO
Learn the art of utilizing reviews to boost your SEO efforts. From encouraging reviews to adeptly responding to them, discover how reviews can be a potent tool in your Google Maps SEO toolkit.
Structuring Categories and Services Offered
Dive deep into how to smartly structure the categories and services offered in your Google Maps profile. Understand how to use categories to improve your listing's visibility and to resonate better with your target audience.
Advanced Optimization Strategies
Advanced optimization strategies are paramount in outdoing the competition and capturing the attention of your audience. In this segment, we dissect the varied strategies to aid you in reaching the pinnacle of Google Maps SEO.
Utilizing Google Maps Insights
Unravel the metrics and data available through Google Maps Insights. Learn how to analyze this data to understand your audience better and to fine-tune your strategies for better results.
Leveraging Google Posts
Delve into the potent tool of Google Posts to keep your audience informed and engaged. This section covers various tips on crafting engaging posts that highlight your institution's achievements, upcoming events, and more, ensuring a vibrant and updated Google Maps profile.
Making the Most of Q&A
Understand the dynamics of the Q&A feature where prospective students and parents can have their queries addressed. Learn how to strategically create FAQs and provide insightful answers to build trust and foster a sense of community.
Google Maps SEO Case Studies
Dive into real-world scenarios where educational institutions have successfully leveraged Google Maps SEO to enhance their visibility and foster growth. This section will be brimming with actionable insights and key takeaways from each case, offering a practical perspective on the discussed strategies.
Success Stories from Various Educational Institutions
Discover how renowned educational institutions around the globe utilized Google Maps SEO strategically, which facilitated in carving a niche for themselves, driving in more enrollments, and establishing a potent brand presence in the local sphere.
Analysis of Strategies Employed
Understand the intricate strategies employed by these institutions. This subsection will offer a detailed breakdown of the strategies, evaluating each tactic meticulously to provide you with a comprehensive understanding of what worked and why.
Learning from Mistakes
In this portion, we venture into the less successful attempts at Google Maps SEO, providing an analysis of the missteps and how they could have been avoided. Learn valuable lessons from these cases to steer clear of common pitfalls in your SEO journey.
Hands-On Tutorial: Google Maps SEO for Educational Institutions
Embarking on this educational journey, we ensure to provide you with an exhaustive tutorial, encompassing various strategies and tools essential in mastering Google Maps SEO for your educational institution. This section aims to be a comprehensive guide, walking you through each step meticulously.
Setting Up Google My Business Account
Before we delve into the intricacies of SEO, the foundational step is to set up a Google My Business account for your educational institution. We will walk you through the process, highlighting the best practices to optimize your profile, ensuring a solid start in your SEO journey.
Keyword Research and Optimization
This subsection discusses the importance of keyword research and optimization. We guide you on how to select high-performing keywords specific to your educational niche and the art of seamlessly integrating them into your content, creating a robust SEO strategy.
Leveraging Google Maps Features
Get acquainted with the various features offered by Google Maps and learn how to leverage them to your advantage. We delve deep into the innovative functionalities like street view, local guides, and user reviews, showcasing how to utilize these to enhance your institution's visibility on the platform.
Crafting Engaging Content
The cornerstone of a successful SEO strategy is engaging content. This portion of the tutorial imparts knowledge on crafting content that not only attracts but also retains the audience's attention, fostering a rich and engaged user community.
Leveraging Reviews and Ratings
In this segment, we shed light on the pivotal role that reviews and ratings play in influencing your SEO ranking. Learn the nuances of encouraging positive reviews and gracefully handling negative feedback to build a trustworthy and credible profile.
Advanced SEO Techniques for Google Maps
As we advance further, delve deep into the realm of advanced SEO techniques that can elevate your profile on Google Maps. From understanding the intricacies of Google's algorithm to leveraging local SEO strategies, this section is tailored to provide you with an edge in the competitive landscape.
Analytics and Performance Metrics
To ensure the success of your SEO strategy, it is imperative to closely monitor and analyze the performance metrics. Here, we guide you on how to leverage Google Analytics to track your performance, offering insights into optimizing your strategies based on the analytics report.
Case Studies: Success Stories and Learnings
As we near the end of our detailed guide, we present you with real-life case studies, illustrating successful SEO strategies implemented by renowned educational institutions. Analyzing these will not only provide you with insights but also inspire you to craft winning strategies for your institution.
Conclusion
As we conclude our in-depth tutorial, we encapsulate the key takeaways, encouraging you to start your SEO journey equipped with a robust knowledge base and strategic insights to guide you through. Remember, the SEO landscape is ever-evolving, and staying updated with the latest trends and technologies is the key to success.
To aid you in your continual learning journey, we have compiled a list of additional resources that include e-books, webinars, and online courses, providing you with the necessary tools to master Google Maps SEO for educational institutions.
Read Next: