Article by Eshani Jain.
Got a business idea? Great.

But, that's just the first part of the puzzle of going forward with your startup.

If you do not want your startup to blow up in a smoke, you need a real business plan – one that has been vetted by SWOT and PESTLE analysis. 
A plan will guide the way forward for your company, how you'll conduct the varied activities of your organization, how you'll put your finances to use and the way will you outrun your competitors to realize your pre-determined goals. 

But creating the plan is not enough. You also need to put it to the test. You need to see if your plan can actually survive in the real world before you jump in with your business.

And for that we use the-
SWOT Analysis
PESTLE Analysis
These analysis may seem like a bother, but they are key for any business looking to make an impact. While SWOT test is a much broader test, which predominantly analyses the internals of a business plan, the PESTLE test analyses whether the plan is sufficient in the environment where you want to create your startup.
What is SWOT Analysis?
SWOT stands for the four parameters that the technique examines: Strengths, Weakness, Opportunities, and Threats. It's an analysis technique that permits you to develop a business strategy that helps you to stand out from your competitors and become a successful venture. It is pretty much used everywhere, including startups, companies that have been around for a long time, non-profit organizations, government units, and individuals.
The tool assesses the four aspects of the business and helps in identifying the key parts of your business that require improvements in order to survive in a competitive market. It specifies the objectives of the business and identifies the interior and external factors that pose favorable or unfavorable to the business.
How to Do a SWOT Analysis?
A SWOT analysis is conducted by organizing a brainstorming session of varied members of a corporation who hold different stakes within the business and have different stands and perspectives.
Representatives from different departments of the corporate like management, sales, customer service, production, etc. should all be a part of the meeting so that they can contribute their ideas, making the SWOT analysis successful. All the contributed ideas are categorized under strengths, weaknesses, opportunities, and threats.
To efficiently categorize each characteristic of the corporate and therefore the factor affecting it we need to know each element of the analysis individually.
Strength
Strengths of a business include the factors that set the business aside from its competitors and provides it an upper hand within the market.
The strength of a business is often within the sort of its property, human resources, technology, physical resources, etc. It is often its USP (unique selling proposition) but it is not limited to it and may even be any aspect of your organization that gives you an advantage.
It is simply the things that your business does the best and the qualities or characteristics that set it aside from the others. They're the attributes that enhance the competitiveness of a business in its marketplace.
To identify your strengths, you need to ask yourself the following questions:
Do you have enough financial resources that allow you to conduct your operations at ease?
What advantages do you have over your market rivals?
What sets you apart?
What helps you attract your customers?
How competent is your human capital / employees?
What's your unique selling proposition?
What makes your product different from similar products within the market?
How many vast geographical areas does your product cover?
How strong is your public image / branding?
Do you have any cost advantage over your customers?
Weakness
Like strengths, weaknesses also are an inherent feature of companies.
Weakness is something a corporation lacks which puts it at a disadvantage in the market against its competitors.
Weaknesses are often in the form of lack of resources, untrained human capital, inferior intellectual capital, an unclear unique selling proposition, an unorganised communication system within a startup, and inferior skills and capabilities of the corporate in its key areas.
Understanding your weakness allows you to take the necessary measures to overcome them and strive towards becoming a better organisation otherwise your weaknesses make you vulnerable within the marketplace.
To identify your weaknesses, you need to ask yourself and / or your team the following questions:
Is your business financially stable? Is its working capital strategy sound?
Is your customer base sufficient?
Are your company's human resources working in harmony?
Are your customers being offered better services by your rivals than you?
Is your USP (unique selling proposition) unique?
Are you making a profit using your current business practices?
Is there enough coordination between various departments of your organisation?
Is your product range versatile enough?
What's your brand's public image?
What features of your product are inferior to those of your competitors'?
Opportunity

Opportunities are positive externalities within the marketplace which will end up being highly lucrative and beneficial for your business if grabbed at the right time.
Identifying opportunities within the marketplace may be a difficult task and requires tons of alertness and understanding of the business environment. A business before grabbing a chance that the market presents thereto must make certain whether it has the required financial capital, human capital, technology, and other resources at its disposal.
Opportunities allow your business to compete successfully and lead within the marketplace. For example, most businesses believe cashing in on Augmented Reality and Data analytics can be vastly helpful for them to boost their business growth.
To identify opportunities for your business within the marketplace, you need to ask yourself, your business partners and/or your employees the following questions:
Do you think it's the proper time to expand your business in an alternative territory?
Is your business versatile enough to launch new product lines?
Can your business cash in on the new technological developments emerging in marketplaces?
Are you able to take over your rival companies if they're becoming weak?
Are the features of your product unique enough to draw in a bigger customer base?
Are you in a position to take advantage of falling export barriers?
Are you on an edge to make alliances to expand your business?
Are you able to meet the rising product demands within the marketplace?
Threat
These are the factors in a corporation's external environment that make a detrimental effect on the profitability and well-being of a company.
A firm has no control over these negative external factors, it can just take as many measures as possible to safeguard its business from suffering high losses.
Threats can appear in the form of emerging competitors, negative public image, negative customer feedback, shifts in market requirements, changing market trends, etc.
A company's management must identify the threats to the company's prospects and take necessary strategic actions to reduce the impact of such threats.
For example, prototyping is a great way to identify threats when a business is framing a business model.

To identify threats for your business within the marketplace, you need to ponder over the subsequent questions:
What impact will slowdown in market growth have on your business?
How can technological advancements affect your venture?
What impact will low entry barriers into the marketplace wear your business?
Will your company lose some of its profit if foreign trade policies are made more restrictive?
Will an increase within the price of any key input of your business impact your revenue?
How badly will a shift in consumer tastes and expectations affect your business?
How can increased competition affect your business?
Are your business strategies competent enough to adapt to the changing business environment?
External and Internal Factors
Strength, weakness, opportunity, and threats can further be classified into two groups: Internal and External factors.
Internal factors comprise things that structure the strength and weaknesses of a corporation.
These factors are within the control of a business and it has the power to alter them, for instance, a corporation falling short with its financial capital is categorized as a weakness but it's still within the control of the organisation to extend and try to get more funding, making it an indoor factor to the organisation. Similarly, a great revenue model may be an internal strength factor of a company while a bad one will be an internal weakness.
External factors are the factors beyond the control of a corporation. They include macroeconomic matters, socio-cultural changes, technological changes, legislative changes, policy alterations, etc.
Opportunities and threats occur because of the external factors to a business over which the business has little or no or no control. You can only attempt to lessen the impact of a threat on your business and if it is an opportunity, you can try to grab it.
Take for instance, emerging competitors within the market.
Categorising the 4 elements into internal and external factors allows a corporation to differentiate between the factors on which it has a control and on which it doesn't.
When can SWOT Analysis be used for Your Business Plan
It is often used to explore new solutions for problems.
Decide on strategies that can be easily pursued to achieve the objectives of the business, in view of the prevailing business environment
To brainstorm and analyze the prevailing plans to get any fallout if present.
It is often used for pre-crisis planning and preventive management.
It can be used to develop a recommendation during a viability study.
What does SWOT Analysis Reveal in a Business Plan?
After finishing your SWOT analysis, a corporation identifies its weaknesses and helps in risk mitigration as well as provides for a detailed analysis of the opportunities it may have and the strengths using which it may capture certain opportunities.
This process helps your startup to formulate strategies keeping in mind the internal strengths that will help you seize opportunities as and when presented by the market. Using these strategies the business can make the best use of its competitive assets and efficiently compete against the threats posed by the marketplace and its competitors.
It also helps the business to understand how vulnerable its key aspects are and in what way they have to be rectified; for instance, high operational costs of a corporation make it competitively vulnerable in the marketplace which may pose to be a big pitfall for the business, therefore, the management needs to pay a lot of attention on that.
What is PESTLE Analysis?
It is a strategic analysis and management tool that identifies, analyzes, organizes, and keeps a track of key macro-environmental factors that have an impact on the working and financial soundness of an organization.
PESTLE is an acronym for Political, Economic, Social, Technological, Legal and Environmental. This framework examines opportunities and threats caused by political, economic, social, technological, legal, and environmental forces.
There are many adaptations / variations of the original framework which examine different combinations of external factors specifically to cater to the needs of different industries.
Few variations are STEPE, STEEPLE, DESTEP, SPLIT, etc.
PESTLE and its variations are mostly used by businesses, researchers, government organizations, and non-profit organizations.
Startups tend to use this tool to analyze the environment and examine if any of these factors affect the performance of the business.
Government organizations use it to understand the effects, the environmental factors may have on their introduction of new laws, policies or funding regulations and lastly non-profit organizations use the tool to analyze the effect of changes in macro-economic factors upon their cause.
The six factors that the acronym PESTLE stands for are:
Political Factors
Political factors relate to the actions of the government. Political factors include tax policy, fiscal policy, foreign trade policies, trade restrictions, consumer laws, political climate, and political stability.
It can also include certain goods and services that the government wants to provide or does not want to provide or imposition of import tariffs by the Government.
Political policies have an impact on all sectors of business.
It may be health, education, or infrastructure though the magnitude of the impact may vary from industry to industry. For example, a change in foreign trade policy will have a higher impact on export-oriented business rather than a local business.
Some questions you may need to ponder about so as to understand how political factors affect your business are:
Will a change in political power have an impact on your business?
Will political instability in the country affect your organization?
Will the introduction of new tax policies have an impact on your revenue generation?
Do trade restrictions limit the scope of your business?
Does a change in labour laws have a favourable or detrimental effect for your business?
Is a change in the Consumer Protection statute beneficial or problematic for your business?
Is your business practice in tune with the data privacy laws?
Economic Factors
Economic factors include economic growth, inflation rates, interest rates, exchange rates, unemployment rates, trade deficit and surplus, per-capita domestic product, etc.
These factors have an impact on operational and financial activities of almost every business that exists. However, it is possible that an economic change that may affect one industry negatively but simultaneously have a positive outcome for another.
A change in exchange rates has a significant impact on the cost of exporting goods and the price of supplying imported goods. Similarly, a change in market interest rates impacts a firm's decisions regarding expansion and development.
Think about these questions to understand how economic factors affect your business:
How does the unemployment rate in the country affect your labour costs?
Will an increase in interest rates affect the growth of your organization?
How will a spike in prices in the economy affect the demand for your goods and services?
Are consumers saving or spending too much on similar products or services?
Socio-cultural Factors
Socio-cultural factors are the forces within cultures and societies that have an impact on the behavior and feelings of humans.
The factors include attitudes, societal values, cultural influences, ethnic values, population size and growth rate, age distribution, and lifestyles that impact the demand for goods and services. Sociological forces vary from place to place and from time to time.
High trends in social factors have a huge influence on the working and popularity of businesses.
For example, a trend towards healthier lifestyles leads to a shift in customer base from alcohol and fast food towards organic vegetables, gyms, and healthier food options. Similarly, various factors of the socio-cultural environment have an immense influence on healthcare, entertainment, travel, and hospitality industries.
An interesting case study is the "Go Vegan" movement, which was just a fringe movement that now has far-reaching effects all over the world.
Some questions you may ask to understand what affects socio-cultural factors have on your business:
Does a change in the attitude of customers towards saving and investment influence your business?
Do the changing fashion trends affect your sales?
Do people's lifestyle changes have an impact on the sales of your product or service?
Does the inclination of people towards green products have an ascendancy on your product sales?
Technological Factors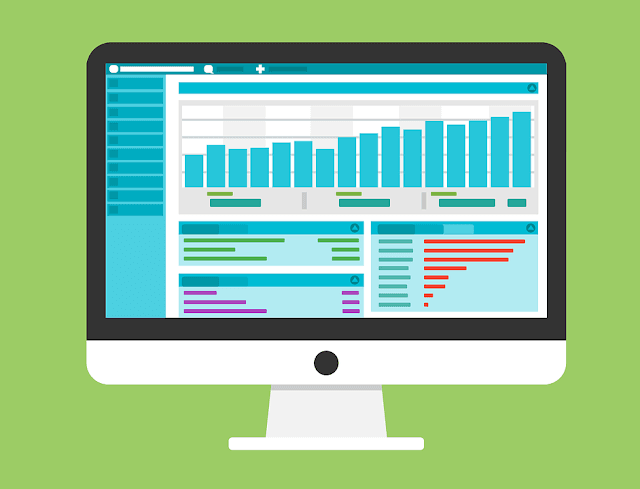 Technological factors include research & development activity, technological change, automation, and technological development. These factors can have a plethora of effects on your startup.
Due to rapidly changing technology, there is a transformation in the quality and innovation of products.
These technological factors also have an influence on the costs and prices of products in the market. The factors also encourage the birth of new industries by ongoing innovations such as connected wearable devices however they can also be the reason for the death of various industries that become outdated or obsolete.
They also influence the outsourcing and production level decisions of a firm. Moore's law which had predicted the doubling of semiconductors in transistors every year, is now being used to predict the compounded growth of technology in all sectors.
In fact, most investors try to jump on the trend to capitulate on interesting and innovative businesses.
Some questions you may ask to understand what technological factors affect your business:
Does the introduction of automation by your competitors affect your business?
Can further advancement in the technological environment make you go out of business?
Does growing e-commerce have an impact on your business?
Does constant innovation of new products make your product obsolete?
Is the technology sector ripe for disruption?
Has any platform democratised the participation of the masses in any field of tech?
Can you open-source an important source code or program so as to boost innovation in your startup?
Legal and Regulatory Factors
Legal and Regulatory factors include rules, regulations, and laws with which companies must comply such as labour laws, consumer laws, employment laws, antitrust laws, discrimination law, financial service regulations, and health and safety regulations.
Some regulations and laws are industry-specific whereas others affect all businesses. These factors influence the company's operations, costs, and other key elements.
Ponder over these questions to help gain an understanding of what legal and regulatory factors affect your business:
Will a change in consumer law have an impact on your business practices?
Can labour laws influence your company's wage rates and tie down your competitiveness?
Does your business fall under the purview of a specific regulation governing the industry? For example, real estate regulations and insurance laws.
Is the Government planning for any disruption in any sector anytime soon?
Environmental Factors
Environmental factors include ecological and environmental forces such as climate, weather, climate change, and water shortages.
These factors have a direct impact on certain industries like farming, tourism, energy production, and insurance and an indirect impact on various others like transportation and utilities.
Moreover, the rising awareness of climate change and global warming is affecting the way companies operate and lead to a shift in the demands of customers.
Some questions you may need to ask yourself to understand what environmental factors affect your business:
Will the limited availability of non-renewable goods have an impact on your business?
Can a change in the climate of your place influence your business?
Will water shortage in your industrial area have an impact on your business?
Can you use an exponential technology in the present environmental conditions?
The Porter's Five Forces analysis is a great tool for analyzing environmental factors.
Benefits of using PESTLE Analysis on your Business Plan
It is an extremely cost-effective technique, the only thing it costs is time.
PESTLE analysis helps you in evaluating your business plan from every angle, highlighting every way in which an environmental factor can have a direct or indirect impact on your business.
PESTLE analysis helps you in examining every environmental change and thus making you prepared to sustain any negative changes by formulating strategies in advance.
The Analysis keeps you updated with all social trends enabling you to seize any opportunity that the market presents.
PESTLE Analysis helps you to assess and analyze the implications of entering a new market.
It is an extremely easy and efficient framework-tool to use.
When can PESTLE Analysis be used on a Business Plan?
It can be used before launching a business as certain businesses require you to adhere to strict rules and regulations.
It can be used when an organization faces a problem. An organization should conduct a PESTLE Analysis to discover if the cause of the problem it is facing is only one or there might be more associated causes or problems.
To identify the driving forces in the market.
What does the PESTLE Analysis reveal in a Business Plan?
A PESTLE Analysis helps you in understanding your organization's market and business position a lot better.
It gives you an overview of the various external factors that might influence your business. It helps you to conduct full market research of your existing market or the market you wish to enter in the near future.
It allows you to reevaluate and reconsider your business strategies in light of the external factors which might have an indirect or direct impact on your organization. It enables startup executives to make more knowledgeable and informed decisions and plan more strategically.
Wrapping up on the Business Plan SWOT and PESTLE Test
That's all. As you can see, these analysis are complementary to each other and are not two ways to do the same thing. These analysis should be used if you want to develop a solid business that blows its competitors out of the water!
And once it you do the analysis, you can go in to develop the product or service that you wish to sell. But before you go all in, it's important that you follow the tried and tested principles of business development – that is, conduct a competitor research and use design thinking principles to your product/ business development processes.
First, create a proof of concept, then an MVP and then, and then only create the full and final product / service.
I hope you liked this article. If you did, let me know your thoughts in the comments and do share the article with your startup co-founders and management team.
Read Next: How You Can Use Digital Marketing for Your Business
Author Bio: Eshani Jain, the author of this article is a student of Bachelor of Commerce (Hons) at Kamala Nehru College, DU.