Instagram introduced its Reels way back in 2020. Although it had a slow adoption rate, Instagram reels are blowing up right now!
It seems Instagram has gotten its algorithms just right and if you're serious about growing your business on Instagram, you definitely have to try out reels for your small business!
What are Instagram Reels?
Instagram reels are kind-of like a mashup of Stories and in-feed posts that Instagram had for so long. They are video clips that do not follow the usual Instagram ratios. They are vertically shaped and take up the entire screen of your phone.
Although they share a similar vibe as that of Instagram stories, they let your audience follow you much easily – they have a follow button right next to your account name, so as to allow your audience to follow your account without having to move away from the reels.
Plus, they let your audience shuffle through yours as well as others' reels, in a similar fasion as that of Tiktok for You!
Plus it lets you add audio clips, voiceover and visual effects on your videos! (Technically, a Tiktok ripoff!)
While reels can show up in your feed page, based upon the sharing options that you choose, they do have a separate content space in your account page as well.
Why Should You Use Instagram Reels for Your Business, Startup or Small Business?
It's a tried and tested formula by Meta – they always provide much more importance to their latest features in their social media platforms.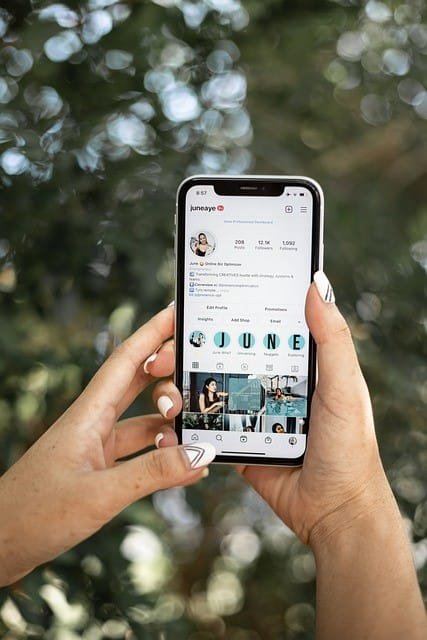 So, for example, in Facebook, Facebook Watch is the most viral content form. In Instagram, it is the Reels. You can reach a much higher number of audience if you use the reels feature for your business Instagram account.
Plus, if you own a small business or a startup, you might be bootstrapping it, or your revenue may not be enough to afford ads as of now. So, I'd suggest make the most of Reels and maximize your audience reachability.
Reels unlike stories do not vanish after just 24 hours. They stay in your account forever. Plus, the hashtags associated with those reels bring you visitors for a long time.
Also, as I said, Instagram is trying to push its reels throughout its social media platforms more and more. Therefore, they are showing it up more on the Instagram explore page.
It's a dream for most Instagram business accounts to get placed in the explore page as that brings in a horde of traffic to your account which also convert to become your followers.
There's another additional benefit which is the ease of following through reels. Since they allow your reels audience to follow your account without having to switch from the reels, it can get you a lot more conversions than usual.
How Instagram Reels Can Help Grow Your Small Business or Startup
Each of the content formats at Instagram, has a different function tied to it.
For example, Instagram stories are meant for sharing updates of your business, whereas Instagram posts are meant to share regular pieces of content that your audience looks forward to when they subscribe to your account.
Instagram reels, on the other hand has a special place for each and every business and small business alike.
Instagram reels offer you a new way to do all the below functions in a fun and free way that does not take away from the other Instagram functions like posts stories or IGTV.
Here's how you use reels for the best effect-
#1. Conduct Q/As with your Audience and Offer More Detailed Responses
We've all seen Instagram influencers use their stories to conduct Q/As with their audiences. It helps any Instagram account to better connect with their audience.
However, since most Instagram stories are limited to a 15-seconds duration and disappear after 24 hours, they are not the best format for detailed answers. Yeah, you could make fun Q/As on stories, but reels can be used for answering questions that most of your audience share.
For example, an Instagram story Q/A can let you answer questions on your personal life or behind the scenes of your business, but for answers to questions that are business problems faced by your audience or personal troubles faced by your audience, the best way to go would be reels.
#2. Make Interesting, Helpful and Informative Content using Instagram Reels for Small Business
Instagram reels is a much funnier and free-flowing content format than normal posts. And, most individuals watch reels because of the interest factor. Since you can pass through reels with just a vertical swipe, you need to ensure your interesting content is up on reels.
Why?
Because, that's the no #1 hooking factor when it comes to reels!
But let's not just wait at that. Try to always make content that can help impact your audience. As such, try and make the content more helpful for your audience. Keep it informative in nature. That way, Reels will get your business, small business or startup the maximum impact.
#3. Post about Your New Products or Services
This is in fact a great way to use reels that most small businesses are missing out on. Reels offer a fun and free way to go in much more in-depth about your new offerings. Usually you can't do that with normal posts as they are of a more serious nature.
Also, stories are very limited in their duration and they go away after just 24 hours.
That's where reels come in. Use audio overtones, augmented reality overlays to give your reels the coolest effects. Provide a lot more details on your products and services and share how and why your audience needs to use them and why it will benefit your audience.
You can even show how the product or service works and a lot more!
#4. Go behind-the-scenes but in more depth
Usually, influencers break up their behind-the-scenes videos using Instagram stories into 15 seconds segments. But with reels, that need not be the issue. Make a complete video.
Add as much edits as you need. Show your workplace, or how your product is created. Show how your customers use your service. Go all-in. This helps your audience get more comfortable with your brand.
While most large businesses do not need it, they still are using it. But this is most helpful for small businesses as they don't have a strong brand yet. You can even post about your home and family stuff. That helps show your audience that there is a human face to your business.
It grows your connection to your audience and that can help you get better sales for your business in the long run.
#5. Share Exclusive Stuff!
You can use Instagram to share upcoming events with your audience. It helps build awareness for your workshops. You can even use Reels to let your fans book tickets to your events at lesser prices and at discounts compared to others.
You can also use Reels to provide sneak peeks into your new products, services or upcoming launches so as to tie it into your business' overall marketing efforts.
You can even tie this up with behind-the-scenes marketing tactics to improve the overall effectiveness of your Reels.
And, why limit it at that? Use your reels to share discounts, offers and exclusive deals with your audience. Using the fun format and high editability of reels video formats, you can ensure your deals and offers get a very high visibility among your audience.
Plus, they help improve your brand awareness as most reels viewers look for the interesting out-of-the-ordinary factor when they watch reels.
#6. Keep Experimenting
Social media platforms keep changing their algorithms. That's why you need to keep experimenting to see what works and what doesn't (anymore).
A simple way to do that is to check out what's trending and follow that and track your results. For example, you'll see most Instagram reels users use audio overlays over their videos. This seems to be a consistent reels format that's loved and used by most viewers.
An interesting way to experiment would be –
What if you did something completely opposite?
What if you did a reel with a video with no audio whatsoever?
What if your reel was a normal video?
So, the best way to experiment with reels is to track everything and check your results on a consistent basis.
https://www.youtube.com/watch?v=Vym3WHTkTpM
Related Reads:
Instagram Reels for Small Business: The Essentials
If you want your Reels to get your small business the maximum impact, here's a few essentials that you need to keep in mind –
#1. Don't be Boring.
The Reels came into place in order to compete with Tiktok. As such, you need to get your audience content that the algorithm pushes forward.
Boring and usual content have their place – they go to the normal posts' section.
But for reels, they have to catch the attention of your audience at first glance. Since Instagram users can easily swipe to another reel from yours, you need to ensure that they stop scrolling.
That's why you need to catch their attention in the first three seconds. Kinda like Tinder!
Use prominent texts, loud music, or even high contrast videos to get their attention. And then, you can go ahead with your reel.
As usual, experimentation works best. But, try to come off as loud as possible. That's the single most important factor if you want to keep your audience glued!
#2. Share Your Business Story
You need to do this at least once. This is a great way to connect your audience with your business. Marketing is all about story telling. And, what better way to advertise your brand than tell a story about it to your audience!
Nowadays, with marketing channels so full and audience attention so thin, it is very difficult to keep your audience fixated on your products or services. This is why telling a story about your brand, sharing how or why you started, as well as the difficulties that you face(d) can be a great way to connect with your audience.
If you're a camera-shy person, or an introvert, this might seem kind of a difficult task, but it goes a long way in building trust with your audience.
#3. Provide CTAs in your Reels
I don't know why most small businesses miss out on this. Each and every one of your Instagram content must serve a purpose.
You must ensure your reels have a call to action at the end. The CTA can be in the video itself. But it also has to be in your captions. For example, a startup that I was working at, provided legal contractual services. In their reels, they showed how they prepared the contracts, what were the important factors that they used to watch out for and a lot of other stuff but they never gave a CTA.
A CTA can be several things. You can ask your viewers to follow your account. You can ask them to share the reel or you can even ask them to buy a product or service.
The sky's the limit, but for now, just get started and see what works best for you.
#4. Collaborate with other Influencers
Reels offer a great way to set your influencer marketing goals in track. Use reels to collaborate on IG content with other reels producers. Share stuff about using their products and services while they do the same for yours.
Since reels offer a more fun content format, collaborations work great in reels. Plus, since they don't disappear after 24 hours, it's a much better partnership format than just stories.
Wrapping it Up
Well, that's that for using Instagram reels to deliver the maximum bang for your buck for your business.
If you keep these principles in mind, you'll surely get a consistent flow of traffic and followers to your business and Instagram account, and also, a loyal following.
But what if no one watches your Instagram reels in the first place? Then what do you do?
There are quite some tips for that, such as –
Picking an effective time of day to post,
Getting more initial engagement to your Reels by asking your friends to like and comment,
Sharing the reel to your story,
Cross sharing the reel to other social media platforms,
Partnering with other Instagram accounts,
Using trending audios in the reels,
Ensuring that the reels are very short,
Using subtitles in the reels, etc.
Check out the complete list of 25 ways to get more views and engagement to your Instagram Reels!