In today's hyper-connected world, it's not enough for a small business to just have an online presence. The digital landscape is vast, but your potential customers are often right in your backyard. Enter Local SEO – the key to unlocking this potential.
Imagine a traveler, let's call him Jack. He's visiting your city for the first time and feels a craving for some authentic pizza. He whips out his smartphone, types "best pizza near me", and voila! Several recommendations pop up on his screen. Now, if you're a pizzeria owner, how do you ensure Jack walks into your outlet, and not your competitors'?
The answer is Local SEO.
Understanding the Basics of Local SEO
What Makes Local SEO Unique
Local SEO isn't your run-of-the-mill search engine optimization. It's tailored for businesses that cater to local audiences. While traditional SEO focuses on improving a site's visibility on a national or global scale, Local SEO aims to capture the local search territory. The strategies, techniques, and outcomes differ vastly.
For instance, someone searching for "how to make pizza" is looking for information. But someone searching for "pizza near me" has an intent to purchase or consume, and they want it in their vicinity. That's where Local SEO comes into play.
How Search Engines Process Local Search Queries
Search engines are smart. They can distinguish between a general search query and a local one. When they detect a local intent, they pull up results from their local index. This is where factors like proximity, relevance, and prominence come into play.
Search engines analyze where the searcher is located, how relevant the business is to the query, and how prominent or trustworthy the business is in its industry or niche.
The Influence of 'Near Me' Searches
The proliferation of mobile devices has been a catalyst for the exponential rise of 'near me' searches. These searches display a strong purchase intent. According to Google, "near me" searches have grown by over 500% in recent years, indicating that more and more people are looking for local solutions to their needs. For businesses, this is a goldmine of opportunity.
The Role of Mobile in Local SEO
Smartphones have become indispensable. As people move around, they rely on their phones to find local services, be it a cafe, a bookstore, or a mechanic. In fact, a significant chunk of local searches on mobile results in offline visits and sales within a day. Thus, optimizing for mobile isn't just recommended; it's essential.
Mobile optimization ensures that when someone finds your business on their phone, they experience a seamless, user-friendly site, increasing the likelihood of them becoming a customer.
Setting up for Local SEO Success
There are some simple steps that you need to follow in order to set your local SEO targets up for success. The first one is to create and optimize your Google My Business profile.
Optimizing Google My Business Profile
For any local business aiming to make a mark on the digital front, Google My Business (GMB) is a must-have tool. This free tool allows businesses to manage their online presence across Google, including Google Search and Google Maps. It influences how your business appears on these platforms and plays a pivotal role in Local SEO.
When a potential customer searches for a service or product you offer in your locality, your GMB listing can pop up, showcasing vital information about your business. This can include your business hours, location, reviews, and even photos.
Moreover, a well-optimized GMB profile reinforces trust. When customers see updated information, positive reviews, and responses to feedback, it paints a favorable picture of your business.
Steps to Setting Up and Optimizing a Google My Business Account
Claim Your Listing: Begin by claiming your business on Google My Business. If it's already listed, ensure you take ownership to manage it.
Provide Accurate Information: Input your business name, address, phone number, website, and business hours accurately. Any inconsistency can harm your Local SEO.
Select Relevant Categories: GMB allows you to choose categories that best describe your business. This helps Google determine when to display your business in search results.
Add High-Quality Photos: Visuals of your storefront, products, or any other relevant aspect of your business can make your listing more engaging and trustworthy.
Gather Reviews: Encourage your satisfied customers to leave positive reviews on your GMB profile. Additionally, make it a habit to respond to these reviews, showing potential customers that you value feedback.
Regularly Update Your Listing: Whether it's a change in business hours, a new product line, or an upcoming event, keep your GMB profile updated.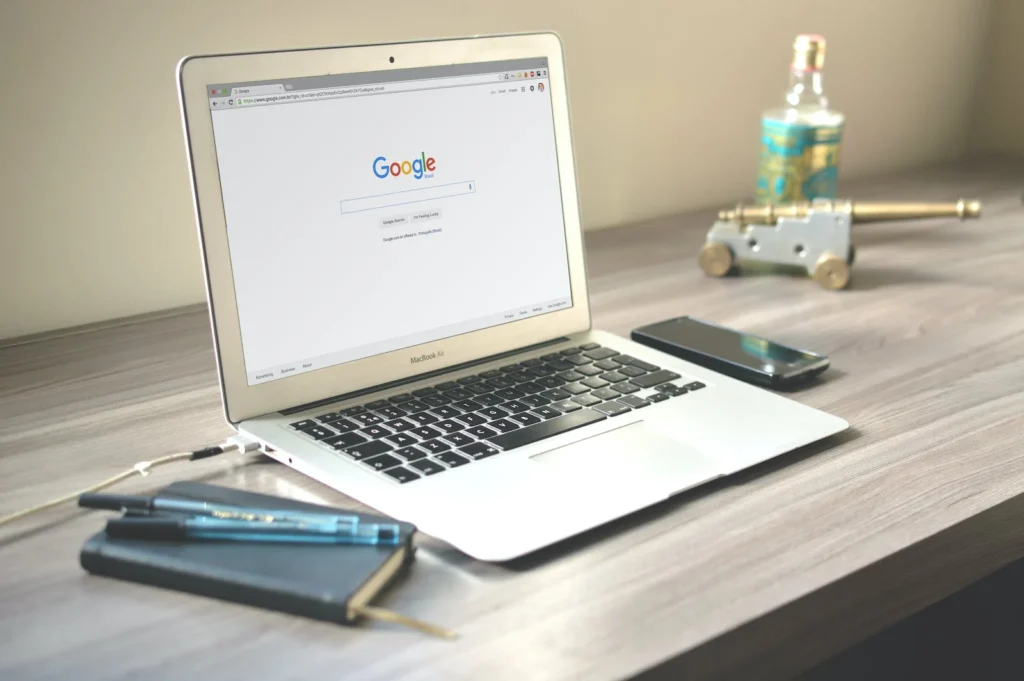 Building Citations
Understanding Citations and Their Role in Local SEO
Citations refer to any online mention of your business, especially its name, address, and phone number (often referred to as NAP). Citations can appear on local business directories, websites, or social platforms.
Consistent citations signal to search engines that your business is legitimate and well-established. They play a key role in boosting your local search rankings. Think of each citation as a vote of confidence in your business's existence and services.
Best Practices for Citation Building
Ensure NAP Consistency: Every time you create a citation, ensure that your name, address, and phone number are consistent across all platforms.
Choose Relevant Directories: Target local business directories or those specific to your industry. Websites like Yelp, TripAdvisor, or even local chambers of commerce can be relevant.
Update Regularly: Any changes to your business details should be immediately reflected in your citations.
Useful Tools for Citation Building and Management
Moz Local: Helps in managing and checking the consistency of your citations.
BrightLocal: Useful for tracking your local search performance and managing citations.
Yext: A platform that allows you to manage your business listings in various directories from a single place.
Setting up a Local Business Schema Markup
Importance of Schema Markup for Local Businesses
Schema markup, a code you add to your website, enhances the way search engines interpret and represent your page in SERPs (Search Engine Results Pages). For local businesses, implementing local business schema can provide search engines with detailed information about your business, services, prices, reviews, and more.
Step-by-Step Guide to Implementing Local Business Schema Markup
Choose the Right Markup: Begin by deciding the type of local business schema that fits your business. This could be restaurant, bookstore, or any specific category.
Use Google's Structured Data Markup Helper: This tool guides you in creating your markup. You pick the type of data, highlight the elements on your webpage, and the tool generates the appropriate schema for you.
Add to Your Website: Once you have the generated code, embed it into your website's HTML.
Test Your Markup: Use Google's Structured Data Testing Tool to ensure your markup is implemented correctly.
Advanced Local SEO Strategies
Once the above basics are done, let's head over to the more advanced nuances of local SEO, which starts with –
Local Keyword Research & Optimization
While global or broad keyword optimization helps businesses rank for general terms, local keywords are designed to capture the specific intent of users searching within a particular geographical region. Consider terms like "best Italian restaurant in Brooklyn" or "dentist near Central Park." They indicate a local intent, and optimizing for such keywords ensures your business appears in searches tied to your locality.
Techniques for Local Keyword Research
Use Google's Autocomplete: Begin typing a keyword related to your business in the Google search box. The suggestions that pop up often indicate commonly searched terms with local intent.
Delve into Google Keyword Planner: While it's a tool for AdWords, it's also great for keyword research. Filter results by location to get a list of local keywords relevant to your business.
Utilize Tools Like SEMrush or Ahrefs: These tools offer location-based keyword analytics, helping you identify local keywords with good traffic potential.
Implementing Local Keywords into Website and Content
Title Tags & Meta Descriptions: These are among the first elements search engines evaluate. Embed your local keywords naturally into these elements.
Header Tags: Distribute local keywords organically within the H1, H2, and H3 tags of your website pages.
Content: Regularly produce content, such as blog posts, that targets local issues, events, or topics using your local keywords.
Local Content Marketing
The Role of Content in Local SEO
Content remains king, even in the realm of Local SEO. Producing relevant, quality content helps engage your local audience, position you as an authority, and signal to search engines that you're providing valuable, location-specific information.
Strategies for Local Content Creation
Spotlight Local Events or News: Talk about local happenings or sponsor local events. This can create a buzz around your brand in the local community.
Local Storytelling: Share stories about your brand's history in the locality, or profile local personalities who use your services/products.
Collaborate with Local Influencers: Partnering with local bloggers or social media personalities can boost your visibility and local relevance.
Using a Blog to Boost Local SEO
Blogging is an effective method to integrate local keywords and topics into your content strategy. Regular blog posts about local events, news, or activities can establish your presence and relevance in a specific location.
Getting and Managing Online Reviews
The Impact of Reviews on Local SEO
Reviews are critical for local businesses. A significant percentage of users check reviews before making a purchase. Google, too, factors in review quantity, diversity, and positivity when determining local rankings.
Strategies for Getting More Positive Reviews
Ask Actively: Post-purchase emails or reminders can encourage satisfied customers to leave a review.
Use Social Media: Engage with your audience on platforms like Facebook and Instagram, and gently guide them towards leaving reviews.
Incentivize: While you shouldn't buy reviews, offering incentives like discounts can motivate happy customers to share their experiences.
How to Handle Negative Reviews
Respond Calmly: Instead of getting defensive, acknowledge the issue and express your willingness to resolve it.
Take it Offline: For more severe complaints, consider taking the conversation offline and addressing it personally.
Local Link Building
The Importance of Link Building in Local SEO
Backlinks, especially from reputable local sources, can immensely boost your Local SEO efforts. They act as votes of confidence and increase the credibility of your website in the eyes of search engines.
Strategies for Local Link Building
Local Partnerships: Collaborate with local businesses or organizations. Host joint events, or feature each other in blog posts.
Guest Blogging: Write for local websites or blogs. This not only establishes your authority but also earns you valuable local backlinks.
Sponsor Local Events: Sponsorships often come with the benefit of getting your business listed on local websites.
Optimizing for 'Google Maps' and 'Google Local Pack'
The Role of Google Maps in Local SEO
For businesses with a physical location, visibility on Google Maps is crucial. It's one of the first points of contact for users searching locally. An optimized Google Maps listing can drive foot traffic and enhance credibility.
Steps to Optimize for Google Maps and the Local Pack
Ensure Accurate NAP: Consistency is key. Make sure your Name, Address, and Phone number are consistent across Google Maps, your website, and other listings.
Optimize Your GMB Profile: An up-to-date and engaging Google My Business profile directly impacts your presence on Google Maps.
Garner Reviews: The quantity and quality of reviews on your GMB profile influence your Google Maps ranking.
Local SEO is a dynamic field, and while these strategies lay a robust foundation, businesses must also be wary of common pitfalls.
Common Local SEO Mistakes and How to Avoid Them
Inconsistent NAP Information
The Mistake:
NAP (Name, Address, Phone number) inconsistency occurs when a business has varied contact details across different online platforms or directories. This can be detrimental because search engines value consistency as a sign of reliability.
How to Avoid:
Audit All Your Listings: Regularly review your contact information across all platforms, ensuring they match your website's contact details.
Use a Consistent Format: Stick to a single format for all details, including abbreviations, phone number structures, etc.
Utilize Citation Management Tools: Tools like Moz Local or BrightLocal can help manage and maintain consistent citations.
Ignoring Negative Reviews or Not Managing Reviews Effectively
The Mistake:
Not engaging with negative feedback or, worse, reacting defensively can harm your brand image and deter potential customers.
How to Avoid:
Always Respond: Acknowledge every review, whether positive or negative.
Be Professional and Empathetic: In your responses, show understanding and a willingness to resolve issues.
Learn and Improve: Use feedback as a tool for betterment.
Lack of Local Content
The Mistake:
While general content is beneficial, not producing content geared towards the local audience means missing out on engaging a segment that's most likely to convert.
How to Avoid:
Focus on Local News and Events: Write about happenings in your area that resonate with locals.
Highlight Local Testimonials: Showcase reviews and testimonials from local customers.
Engage in Local Community Activities: Engage in and then report on local community involvement, such as charity events or local sponsorships.
Not Optimizing for Mobile
The Mistake:
Many local searches occur on mobile devices, especially "near me" searches. A site not optimized for mobile can frustrate users, leading to higher bounce rates.
How to Avoid:
Responsive Design: Ensure your website is responsive and offers an optimal viewing experience across all devices.
Mobile Testing: Regularly test your site's mobile performance and fix any issues.
Optimize Local Search Elements: Ensure that features like click-to-call or map directions are easily accessible on mobile.
Not Actively Building Citations and Local Links
The Mistake:
How to Avoid:
Regularly Audit Citations: Make sure all listings are correct and consistent.
Engage in Local PR: Collaborate with local bloggers, journalists, or event organizers.
Participate in Community Events: This often results in mentions on local websites or press.
Measuring Local SEO Success
Setting up Local SEO KPIs is essential. KPIs (Key Performance Indicators) allow businesses to assess the effectiveness of their Local SEO strategies and adjust them for better results. Some fundamental KPIs include organic traffic, Google My Business insights, local keyword rankings, and conversion rates.
Tools for Tracking Local SEO Performance are crucial to gauging the success of your efforts. Platforms like Google Analytics can show you where your traffic is coming from, while Google Search Console provides insights into search query performance. For detailed local insights, consider specialized tools like BrightLocal.
How to Interpret Local SEO Data: Data alone isn't sufficient; interpretation is key. When you witness a surge in local traffic, try to pinpoint the actions that led to it. Similarly, if there's a drop, review your recent activities to identify potential missteps.
Steps to Refine and Improve Your Local SEO Strategy Based on Data:
Regularly Review Your KPIs: Stay updated with your KPIs to ensure you're on track to meet your goals.
Engage in Continuous Learning: SEO is dynamic. Stay informed about the latest trends and adjust your strategies accordingly.
Split Testing: If unsure about a strategy's potential, test it on a segment of your audience before a full-scale rollout.
While tools and techniques play a crucial role in shaping a successful Local SEO strategy, avoiding common pitfalls is equally critical. With the right mix of strategic actions and constant vigilance, small businesses can leverage Local SEO to significantly boost their local prominence and profitability.
List of Tools and Resources for Local SEO
Crafting and implementing an effective local SEO strategy requires more than just knowledge. You'll need a suite of tools to help you optimize, track, and refine your efforts. Let's delve into some of the essential tools and resources.
Local Keyword Research Tools
Google Keyword Planner: This is a classic choice for a reason. While primarily designed for PPC, it gives insights into search volumes and competition levels.
Moz's Keyword Explorer: Offers localized keyword suggestions and SERP analysis, helping you comprehend the competitive landscape for a particular term in a specific location.
SEMrush: Its location-specific keyword research capabilities can pinpoint opportunities in your targeted region.
Citation Building and Management Tools
BrightLocal: Enables businesses to create, clean up, and manage citations. It offers insights into where you should list your business to improve local SEO.
Whitespark's Local Citation Finder: This tool searches for local citations and NAP listings to find out where your business is listed, highlights where you should be listed, and manages your citation efforts.
Moz Local: It ensures your business details are consistent, correct, and visible across the web.
Tools for Monitoring Online Reviews
ReviewTrackers: Aggregates customer feedback from over 100 review websites. It helps businesses monitor, respond to, and analyze their online reviews.
Podium: An interaction management platform that utilizes text messaging to help businesses manage customer reviews, feedback, and more.
Birdeye: Enables companies to gather and manage their reviews, get real-time customer feedback, and improve online reputation.
Tools for Tracking Local SEO Performance
Google Analytics: Essential for tracking website traffic, sources, user behavior, and conversions. Make sure to set up location-based segments to understand your local audience's behavior.
Google Search Console: Provides insights into how Google views your site, with data on impressions, clicks, and more for your pages.
Ahrefs: While renowned for backlink analysis, it also provides local SEO data. The 'local' keyword research tool is particularly helpful.
Forums and Communities:
Local Search Forum: A space dedicated to discussions around local SEO. It's an excellent resource for advice, discussions, and staying updated with the latest trends.
Local Seo on Reddit: An active community where experts and novices alike share knowledge, ask questions, and discuss the ever-evolving world of local SEO.
Wrapping it up
Local SEO is an indispensable strategy for small businesses wanting to make a mark in their local communities. The digital age has made it easier than ever for consumers to find and connect with local businesses, but it's up to those businesses to ensure they're easy to find and present a compelling digital front.
By understanding the nuances of local SEO, leveraging essential tools and resources, and continuously refining your strategy, you can position your business at the forefront of local searches and become the go-to choice in your community.
Recognizing the immense potential of local SEO and investing time and resources can provide a significant ROI. In a world that's shifting increasingly towards hyper-localization, being the prominent name in your locale isn't just good business – it's essential business.
Read Next :