In today's digital-centric world, having an online presence is crucial for businesses across all industries. For travel agencies, the importance is magnified tenfold, given the innate nature of the industry: guiding people through their travel decisions. A primary tool in this digital quest for visibility is Google My Business (GMB). It's more than just a business listing; GMB is a window showcasing your agency to potential travelers, a preview of the adventures and experiences you offer.
Optimizing your GMB profile doesn't just put you on the map – it ensures you stand out brightly against the vast skyline of travel options. In this extensive guide, we will traverse the winding roads of GMB optimization, tailored specifically for travel agencies. From setting up your account to crafting compelling posts, buckle up for a journey through the digital landscape of local search.
Start with the Basics: Setting Up Your GMB Profile
Before diving into the deep waters of optimization, let's ensure we've set a strong foundation.
Claim Your Business: Start by claiming your travel agency on GMB. If it's already listed, make sure to verify your ownership to gain full control.
Provide Accurate Details: Fill in every detail. From your agency's address and contact number to operating hours – accuracy is key. Remember, this is the primary information potential clients will see.
Choose Relevant Categories: Google offers a plethora of business categories. Ensure you pick ones most relevant to your offerings, such as "Travel Agency," "Tour Operator," or "Vacation Home Rental Agency."
Integrate High-Quality Visuals
Travel is all about experiences, adventures, and visual beauty. Reflect this in your GMB profile.
Profile and Cover Images: Choose images that capture the essence of your agency. Perhaps it's a photo of a happy family you helped vacation in the Maldives, or a group setting off for an African safari.
Video Integration: A short video showcasing client testimonials, or snippets from various travel destinations, can be a dynamic addition. Ensure the video quality is top-notch and represents your brand well.
Regularly Update Photos: The world of travel is constantly evolving. Update your visuals regularly to showcase recent trips, client experiences, or new destinations.
Craft Compelling Descriptions
Your GMB description is the elevator pitch to potential clients, so make it count.
Highlight Your Unique Selling Points (USPs): What sets your agency apart? Expertise in exotic destinations? Unbeatable package deals? Mention it.
Stay Within Word Limit: Google provides a 750-character limit for descriptions. Ensure your message is concise, yet compelling, within this space.
Avoid Sales Jargon: While it's essential to highlight your USPs, avoid overused sales phrases. Focus on genuine, authentic information.
Gather and Respond to Reviews
Reviews are the lifeblood of any service-oriented business. They shape perceptions and influence decisions.
Encourage Feedback: After clients return from their trips, encourage them to share their experiences on your GMB profile.
Acknowledge Every Review: Whether it's praise or constructive feedback, respond to each review. It showcases your agency's commitment to client satisfaction.
Handle Negative Reviews Gracefully: In the event of less-than-stellar feedback, address the issue professionally. Consider offering solutions or understanding the root of the concern.
Make Use of Google Posts
Google Posts is a feature allowing businesses to share timely content directly on Google Search and Maps.
Promote Special Deals: Is there a limited-time offer on a European tour? Share it via Google Posts.
Highlight Client Stories: Did a client recently experience a once-in-a-lifetime trip to the Northern Lights? Share their story (with permission) to inspire potential travelers.
Keep It Visual: Google Posts supports images, videos, and even GIFs. Ensure your content is visually appealing and relevant.
Ensure Consistency Across Other Platforms
Your GMB listing should align with information shared across other digital platforms.
NAP Consistency: Your Name, Address, and Phone number should be consistent across your website, social media, and other directories.
Link to Your Website: Ensure that the website link on your GMB profile directs users to your official travel agency website, preferably the homepage or a dedicated landing page.
Cross-Promote: Integrate Google reviews or your GMB map location on your website. Similarly, promote your GMB listing via social media channels.
Use the Q&A Feature to Address Common Inquiries
Google My Business offers a Q&A section where potential clients can pose questions and businesses can respond. This feature can be a goldmine for building credibility and assisting travelers.
Anticipate Queries: Think about common questions travelers might have, such as visa requirements, travel insurance, or special deals. Proactively answer these in the Q&A section.
Encourage Client Participation: If you have loyal clients or customers who are advocates for your agency, they can also participate in this section, offering insights from a traveler's perspective.
Monitor Regularly: Ensure you're on top of any new questions, addressing them promptly and professionally. A timely and accurate answer can often convert a curious searcher into a client.
Highlight Services Offered
Travel agencies often offer a myriad of services, and it's crucial to make these clear on your GMB listing.
List All Services: Be it tour packages, flight bookings, or hotel reservations, list out every service you offer. This makes it easy for potential clients to know if you fit their needs.
Detail Specializations: If your agency specializes in something unique, like honeymoon trips, adventure tours, or cultural explorations, highlight these specializations.
Update Regularly: As the travel landscape changes and you adapt or introduce new offerings, ensure your services section stays updated.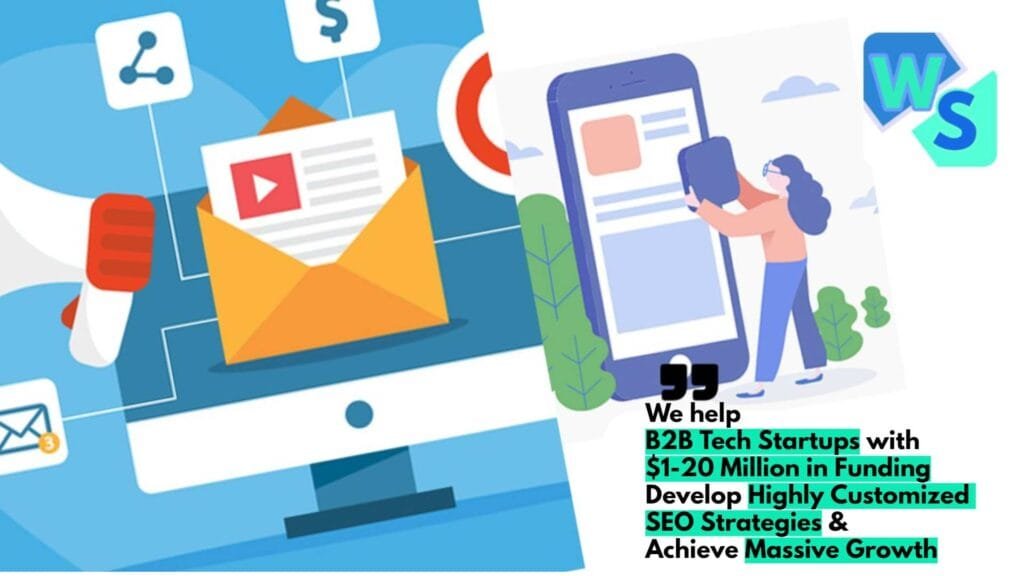 Optimize for Mobile Searches
A significant number of travelers use mobile devices to make bookings or research trips. Your GMB listing must cater to this audience.
Check Mobile Visibility: Regularly view your GMB listing on mobile devices to ensure all information is visible, readable, and accessible.
Optimize Images for Mobile: Ensure the visuals you use look good on smaller screens. Avoid using text-heavy images, as these can be hard to read on mobile devices.
Fast Response Time: Mobile users often expect quicker interactions. If they message or inquire through your GMB listing, aim to respond swiftly.
Leverage the Booking Button Feature
Google My Business allows service-based businesses, including travel agencies, to integrate a booking button. This direct call-to-action can significantly boost conversions.
Integrate a Booking System: If you already use a booking system compatible with GMB, integrate it. If not, consider adopting one.
Streamline the Booking Process: Ensure the process is seamless. A user who clicks on the booking button should find it easy and intuitive to finalize their reservation or purchase.
Promote the Feature: Let potential clients know they can directly book services via your GMB listing through posts, reviews, or even in your description.
Stay Updated with GMB Insights
Google offers analytical insights for businesses to understand how searchers interact with their listing.
Monitor Engagement: Regularly review metrics like click-through rates, call rates, and the number of times users requested directions to your agency.
Understand Search Queries: GMB Insights provides information on the terms users searched for before seeing your listing. This can offer invaluable insights into user intent and areas of interest.
Adjust Strategies Based on Data: Use the insights gathered to tweak your GMB optimization strategies. If certain posts or images gain more traction, consider creating similar content in the future.
Manage and Promote User-Generated Content
Engaging with and promoting content created by your clients can add a layer of authenticity to your GMB listing.
Encourage Photo Sharing: After a successful trip, invite clients to share their travel photos on your GMB listing. This not only showcases real experiences but also encourages community participation.
Feature Testimonials: While reviews are great, detailed testimonials can offer a richer perspective. If a client shares a memorable travel story, consider featuring it in a Google Post or even in your listing description with their permission.
Engage with Contributors: Thank clients for their shared photos or stories. This engagement reinforces a sense of community and appreciation.
Use Google Ads in Conjunction with GMB
Combining the power of Google Ads with your GMB listing can amplify your agency's visibility.
Link AdWords and GMB: By linking your Google AdWords account with GMB, you can display your listing's location with your paid ads, enhancing local credibility.
Utilize Location Extensions: With this feature, your advertisement can show a map, an address, or the distance to your agency, making it more actionable for local users.
Optimize Ad Copy: Tailor your ad copy to resonate with local searchers. Mention specific local landmarks, events, or offers to capture attention.
Prioritize Safety, Especially in Changing Times
Safety has become a primary concern for travelers in recent times. Addressing this on your GMB listing can reassure potential clients.
Update Safety Protocols: If you've introduced new safety measures or travel guidelines, update them on your listing.
Share Safety-Centric Content: Use Google Posts to share articles, videos, or updates emphasizing the safety measures you endorse or adopt.
Respond to Safety Queries: If clients or potential travelers have concerns or questions about safety, address them promptly and comprehensively.
Keep an Eye on Competitors
Staying updated with what your competitors are doing can offer insights and also reveal areas where you might improve.
Analyze Competitor Listings: Periodically review GMB listings of competing travel agencies. Note what they're doing differently or what seems to be working well for them.
Leverage Gap Analysis: Identify services or features they offer that you don't and vice versa. This can help you pinpoint areas of potential differentiation.
Stay Updated with Trends: Travel trends shift rapidly. If several competitors are highlighting a new travel destination or package, it might be worth considering for your agency too.
Foster Community Engagement
Beyond just business, your GMB listing can serve as a community hub for travel enthusiasts.
Host Q&A Sessions: Periodically, you can announce a Q&A session where potential travelers can ask questions about destinations, packages, or travel tips.
Promote Local Events: If there's a local travel expo or seminar, promote it on your listing. This positions your agency as a community-centric entity.
Share Behind-the-Scenes: Offering glimpses of how you plan trips, select destinations, or even fun team activities can humanize your agency and make it more relatable.
Conclusion: Optimizing Google My Business for Travel Agencies – Navigating the Digital Landscape
In an era where the digital realm often serves as the first point of contact between businesses and consumers, the importance of a robust online presence cannot be overstated. For travel agencies, this truth is doubly significant. As explorers scout their next journey or vacation, the initial impression made by your online listing can dictate whether they step through your doors, both virtual and physical.
Google My Business, a potent tool in the digital marketing arsenal, provides a comprehensive platform for travel agencies to broadcast their services, establish credibility, and engage with potential travelers. However, like any tool, its efficacy is determined by how adeptly it's used.
The myriad strategies we've explored—from ensuring accurate and consistent details, leveraging user-generated content, to fostering community engagement—underscore a fundamental philosophy: Authenticity. Today's traveler, equipped with a wealth of information and options, is discerning. They seek genuine experiences, and the first step to ensuring that is an authentic representation of your services.
But beyond strategies and best practices, the heart of successful GMB optimization, especially for travel agencies, lies in understanding and empathy. Understanding the aspirations, concerns, and curiosities of travelers, and empathizing with their journey—both the physical voyage and the digital exploration preceding it.
To sum it up, as travel agencies pave paths for memorable journeys across the globe, it's paramount that their own digital journey, starting from their GMB listing, is equally memorable, navigable, and rewarding for potential clients.
Read Next