In a dynamic global landscape, where educational horizons are constantly expanding, international student recruitment stands as a vital component in the progressive march of educational institutions. This vibrant space is not just about reaching out; it is about connecting, influencing, and fostering relationships that would pave the way for a rich and diverse learning environment.
SEO, or Search Engine Optimization, comes into this picture as a silent yet potent force, the strings behind the curtains, pulling together elements that could make a substantial difference in this endeavor. It wields the power to enhance visibility, build narratives, and essentially, create a bridge between the educational entities and the eager minds wanting to delve into academic pursuits.
But, as with every powerful tool, SEO comes with its set of challenges, especially when navigating the intricate pathways of international student recruitment. In the subsequent sections, we will delve deeper into these challenges, understanding them from various facets – technical, content, and beyond.
So, what exactly are the impediments that stand in the way? How do educational institutions align their SEO strategies to better reach international prospects? Let's embark on this enlightening journey, examining the intricate web of challenges, and seeking solutions that are both effective and enduring.
Stay tuned as we unravel the complexities, one layer at a time, constructing a roadmap that would guide you in forging SEO strategies that resonate with international student demographics, connecting dots, and creating pathways of opportunities.
Understanding the Target Audience
Before embarking on any SEO journey, it is vital to understand who you are speaking to. In the context of international student recruitment, the audience is expansive and diverse. From students to parents, educational consultants, and beyond — the spectrum of the audience is broad. The initial step, therefore, lies in carving out detailed persona maps that outline the characteristics, preferences, and behaviors of these various demographic groups.
Creating Personas
Creating detailed personas helps in honing the SEO strategies to resonate well with the target audience. This involves a deep understanding of the cultural nuances, educational backgrounds, and linguistic preferences of the potential students.
Language and Linguistic Preferences
An understanding of the linguistic landscape is crucial. Students from different regions have varied preferences when it comes to language, and this should reflect in your SEO strategies.
For instance, offering content in multiple languages can be a game-changer. It not only enhances the user experience but also significantly broadens the reach, encompassing students from diverse linguistic backgrounds.
Cultural Sensitivities and Nuances
Understanding and respecting the cultural backgrounds of prospective students form a vital part of SEO strategy. It transcends beyond merely translating the content to different languages and encompasses the formulation of content that respects and celebrates the cultural diversity of the international student population.
Regional SEO Tactics
SEO is not a one-size-fits-all strategy, especially when targeting international students. Different regions have unique SEO requisites and understanding these can be pivotal in crafting a strategy that works globally.
Google's Region-Specific Algorithm
Google's algorithm isn't universal; it adapts to the regional preferences and trends. Understanding these distinctions and tweaking your SEO strategy accordingly can yield better results.
Baidu for the Chinese Market
When targeting prospective students in China, optimizing for Baidu, a dominant search engine in the region, becomes crucial. Learn the nuances of Baidu SEO to effectively reach the Chinese student population.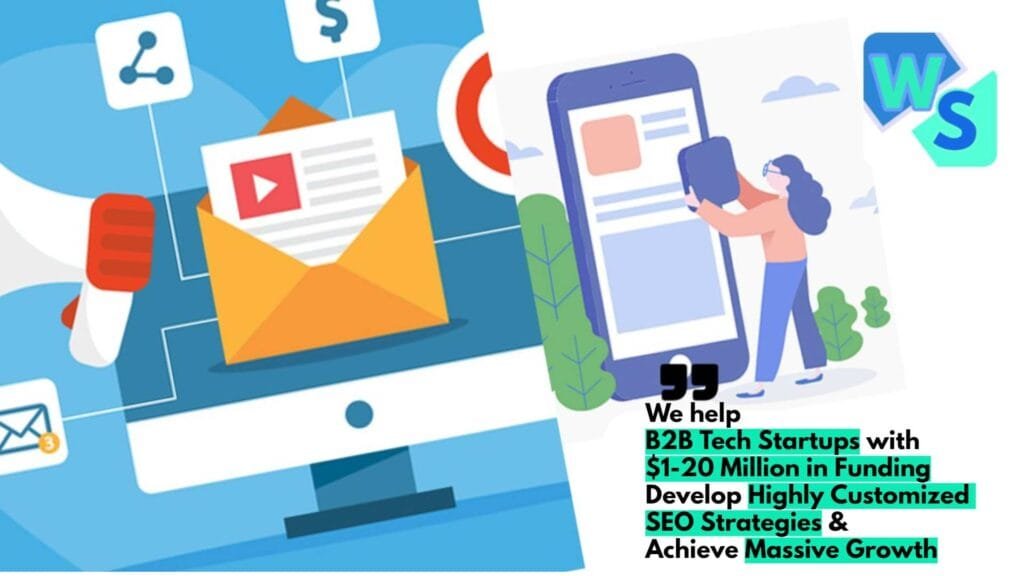 Mobile Optimization
The majority of the youth, the target demographic, rely heavily on mobile devices. Hence, optimizing your website for mobile devices isn't just an option, but a necessity.
AMP (Accelerated Mobile Pages)
Implementing AMP can significantly speed up page loading time on mobile devices, enhancing user experience and potentially boosting your site ranking.
Responsive Design
A responsive design ensures that your website maintains its integrity and functionality across devices, offering a seamless user experience, which is a significant ranking factor for Google.
Content Strategy
Creating content that resonates with a global audience is a complex task. It goes beyond just language translation and ventures into the realm of creating culturally aware and region-specific content.
Blog Posts and Articles
Regular blog posts and articles that address the concerns, aspirations, and queries of international students can be a great asset. Creating a content calendar that caters to various international events, festivals, and educational timelines could be a promising strategy.
Video Content
Videos are engaging and can convey a lot of information in a short time. Creating video content that speaks to the different aspects of your institution and the student life there can be very appealing to prospective students.
Technical SEO Considerations
A well-structured website with optimized on-page elements is pivotal in securing a high ranking on search engine results pages (SERPs). Let's dive deeper into the essential facets of technical SEO.
Site Speed and Performance
A website that loads quickly and performs seamlessly can drastically improve the user experience, which is a critical SEO ranking factor. Learn how to optimize your website's speed and performance to ensure you don't lose potential students to slow load times.
Secure and Accessible Website
Ensuring that your website is secure and accessible to both users and search engines is paramount. Employ HTTPS to secure your site and create a robust XML sitemap to facilitate search engine crawling and indexing.
Analytics and Metrics
Gathering data through analytics and leveraging this data to refine your SEO strategy can prove to be a game-changer in international student recruitment. Let's explore some vital analytics tools and metrics.
Google Analytics
Understanding the behavior of your site visitors is crucial. Google Analytics offers insights into user behavior, allowing you to tailor your content and SEO strategies to better suit your target audience's preferences.
Conversion Rate Optimization (CRO)
CRO involves analyzing user behavior to enhance the efficacy of your website in converting visitors into leads or customers. Learn how to optimize your site to improve conversion rates, leading to increased student recruitment.
Language and Localization
To attract a global audience, it's important to communicate in a language they understand, both literally and culturally. Let's delve into the aspects of language and localization.
Multi-Language Support
Offering content in multiple languages can significantly enhance user experience and widen your reach. Implement multi-language support on your website to cater to a diverse audience.
Cultural Sensitivity in Content
Being culturally sensitive in your content creation can foster a stronger connection with prospective students from diverse backgrounds. Learn to craft content that respects and celebrates cultural diversity.
Backlinks and Collaboration
A well-rounded SEO strategy goes beyond your own website; it extends to your relations with other reputable sites. Building high-quality backlinks and fostering collaborations can significantly enhance your SEO endeavors. Let's explore how you can go about this.
Crafting Content Worthy of Backlinks
Creating top-notch content that others want to link to is foundational in building backlinks. Learn strategies to craft content that is not only informative but also link-worthy.
Guest Blogging
Contributing guest posts to well-established blogs in your niche is a tested method of generating backlinks. Understand how to pitch and write guest blogs that can help you build authority in the educational sector.
Leveraging Social Media
In the digital age, social media platforms are a force to reckon with. A robust social media strategy can complement your SEO efforts. Here's how you can tap into the power of social media.
Creating Shareable Content
Content that resonates with your audience and prompts them to share it within their circles can have a significant impact. Discover the elements that make content shareable and how to integrate them into your strategy.
Engaging Influencers
Collaborating with influencers in the educational sector can enhance your reach and build trust with your audience. Learn how to identify and engage influencers effectively to bolster your SEO strategy.
Analytics: Gauging Success
After implementing various strategies, it's pivotal to assess the effectiveness of your efforts. Here, we explore the metrics and tools that can help you gauge the success of your SEO strategy.
Setting Up KPIs
Identifying Key Performance Indicators (KPIs) can help you track your progress and refine your strategy. Understand how to set up KPIs that align with your organizational goals.
Tools for Analytics
Various tools can aid in analyzing your SEO efforts. Gain insights into the essential analytics tools that can facilitate a data-driven approach to SEO.
Case Studies: Lessons from the Frontlines
In this section, we will be dissecting real-world scenarios where educational institutions triumphed in their SEO strategies, offering a wealth of knowledge derived from practical experiences.
Case Study 1: A Comprehensive Keyword Strategy
In this case, we will study an educational institution that revamped its keyword strategy to enhance visibility. We'll delve into the techniques employed and the results achieved, offering a roadmap to keyword success.
Case Study 2: Website Optimization for Mobile Users
We journey through the experiences of an institution that optimized its website for mobile users, a move that garnered a substantial increase in international applicants. Learn the steps taken and the pivotal lessons gleaned from this initiative.
Expert Insights: Tips from the Pros
Gleaning insights from industry experts can be a goldmine of information, aiding in fine-tuning your strategies. Here, we bring you invaluable advice from the pros.
Expert Interview 1: On-Site SEO Essentials
In this section, we sit down with an SEO expert to discuss the non-negotiables of on-site SEO. From meta descriptions to header tags, learn the on-site elements that hold substantial weight in SEO.
Expert Interview 2: The Power of Content Marketing
Here, we delve into a conversation with a content marketing maestro, discussing the potential of well-crafted content in enhancing SEO strategies, with particular emphasis on recruiting international students.
Challenges Ahead: Preparing for the Future
SEO is a continuously evolving landscape. Being cognizant of the potential challenges and gearing up for them can set you up for sustained success. Let's look at what lies ahead.
Upcoming SEO Trends
SEO trends are ever-changing. Stay ahead of the curve by understanding the trends that are set to shape the future, from AI to voice search. Learn how to tailor your strategy to remain relevant.
Creating a Sustainable SEO Strategy
In this final section, we delve into the makings of a sustainable SEO strategy, emphasizing a holistic approach that encompasses the latest trends while grounded in fundamental SEO principles.
Actionable Strategies: Building a Robust SEO Plan
This segment of the article offers a deep dive into practical strategies that educational institutions can incorporate to augment their SEO endeavors, specifically targeting international student recruitment.
Crafting SEO-Optimized Content
Creating content that resonates with international students involves understanding their unique needs and aspirations. Here, we share tips on crafting content that speaks to this demographic, leveraging SEO tools to identify the right keywords and build a content strategy that drives traffic and engagement.
Backlink Strategy: Building Authority and Trust
In the world of SEO, backlinks play a pivotal role in building the authority of your website. Discover the strategies to create a robust backlink profile, fostering partnerships with other educational platforms, and leveraging quality content to attract backlinks.
Additional Resources: Equip Yourself with the Right Tools
As we draw closer to the end of this detailed guide, it is essential to acquaint you with resources that can aid in executing a successful SEO strategy.
SEO Tools and Platforms
From keyword research tools to platforms offering competitive analysis, we will unveil the must-have SEO tools in your arsenal, aiding in the meticulous planning and execution of your SEO strategies.
Workshops and Courses
A deeper understanding of SEO can be fostered through structured learning. Here, we will outline some of the top workshops and courses that offer insights into the SEO landscape, helping you and your team stay abreast with the latest developments.
Conclusion: Setting the Stage for Success
In a world where the digital landscape is continuously evolving, staying updated with the latest SEO strategies is not just beneficial but essential. Through this detailed guide, we have traversed the varied facets of SEO, equipping you with the knowledge and tools required to chart a successful path in the competitive landscape of international student recruitment.
As we wrap up this detailed exploration into SEO for international student recruitment, we hope this guide proves to be an indispensable tool in your SEO journey, fostering strategies that resonate with international students and build a formidable online presence.
We have covered a significant ground in the vast landscape of SEO strategies tailored for educational institutions targeting international students. Would you like us to delve deeper into any specific area or proceed to the final stages of this article? Let me know how you wish to proceed!
Read Next: