The modern corporate traveler is discerning, time-pressed, and constantly connected. Gone are the days where business trips simply meant brief stays in functional, lackluster rooms. Today's corporate travelers seek comfort, convenience, and connectivity, blending the boundaries of work and relaxation. For business hotels looking to capture this evolving market, a strong online presence is more than just an advantage—it's an imperative.
Search Engine Optimization (SEO) is that invaluable compass guiding the corporate traveler to a hotel's digital doorstep. Yet, targeting this audience isn't about generic hotel-related keywords; it's about understanding their unique needs and curating an online experience that resonates. Dive in as we navigate the dynamic world of SEO strategies tailored specifically for business hotels.
Understanding the Corporate Traveler: Profiling and Preferences
The corporate landscape has undergone a significant shift in the past decade, leading to a transformation in the way professionals travel for work. Modern corporate travelers have distinct preferences, desires, and requirements that business hotels need to comprehend. This deeper understanding will pave the way for better-targeted SEO strategies, ensuring hotels effectively cater to and attract these discerning guests.
Beyond the Briefcase
Holistic Approach: The corporate traveler is no longer defined solely by their work agenda. Their hotel experiences are multi-faceted, encompassing work, relaxation, and local exploration.
Comfort & Convenience: Business travelers value efficient service, but they also desire a touch of luxury and the comfort of home. Hotels must highlight these dual offerings to appeal to this segment.
Digital Dependence
Tech Amenities: As the world becomes increasingly digital, business travelers expect hotels to match pace. High-speed Wi-Fi, state-of-the-art conference tech, and seamless connectivity are no longer mere additions but necessities.
Content Strategy: Hotels should emphasize these tech amenities in their digital content, positioning themselves as the go-to destination for the tech-savvy traveler.
Brand Loyalty vs. Local Experiences
Balancing Act: Some corporate travelers gravitate towards the reliability of renowned hotel chains, while others seek authentic local experiences. Recognizing and catering to both these inclinations is paramount.
Localized SEO: A robust SEO strategy would balance generic brand terms with localized keywords, ensuring a wide-reaching digital net.
SEO Keywords: Beyond 'Hotel' and 'Stay'
Tailored Search Terms: Generic search terms are too vast in the vast digital ocean. By specifying offerings, such as "conference-ready rooms" or "quick business lunches," hotels can hone in on their target audience.
Local Appeal: With limited time in a new city, business travelers appreciate local insights. By incorporating local landmarks or attractions in their SEO strategy, hotels can position themselves as the perfect base for both work and exploration.
Crafting Engaging Content: It's Business, and a Bit of Pleasure
Value Addition: Corporate travelers are always on the lookout for value-added information. Blogs, guides, and videos offering local insights, business tips, or a showcase of amenities can attract and retain their attention.
Trust Signals: Testimonials and reviews, especially from fellow business travelers, serve as powerful trust signals. They validate the hotel's claims and offer a genuine peek into the experiences one can expect.
Local SEO and Global Appeal
Visibility in Vicinity: Local SEO strategies ensure that when a business traveler searches for accommodations in a specific locality, your hotel stands out. From Google My Business listings to localized content, these strategies are crucial for visibility.
Global Standards: While local SEO caters to specific geographies, maintaining global standards in offerings ensures that international travelers feel right at home.
Technical Excellence and User Experience
Swift and Secure: Corporate travelers, always on a deadline, value swift website experiences. A mobile-responsive design, fast loading times, and secure browsing are non-negotiable.
Guided Experience: An intuitive website architecture, complemented by clear CTAs, ensures that potential guests can swiftly navigate, find information, and make a booking.
Social Media: Beyond Just Sharing
Platform Diversity: While platforms like LinkedIn cater directly to professionals, hotels shouldn't neglect the power of Instagram or Facebook. A diverse social strategy ensures wide-reaching visibility.
Interactive Engagement: From polls to Q&A sessions, interactive social content can engage corporate travelers, offering them a sneak peek into what awaits at the hotel.
Link-building and Digital Authority
Strategic Partnerships: Collaborations with corporate blogs, business events, and travel influencers can not only offer direct exposure but also bolster the hotel's digital authority through valuable backlinks.
Local Alignments: Partnerships with local businesses or event organizers can position the hotel as the preferred choice for attendees, driving bookings.
Reputation Management and Continuous Adaptation
Feedback as a Tool: Constructive feedback, be it positive or negative, is a tool for improvement. Actively monitoring and professionally addressing reviews can shape the hotel's digital reputation.
Adaptive SEO: The digital realm is ever-evolving, as are corporate travel trends. Regular audits, coupled with adaptive strategies, ensure that the hotel remains at the forefront of these shifts.
SEO Keywords: Beyond 'Hotel' and 'Stay'
Specificity is Key
Instead of broad keywords like "hotels in New York," aim for specifics: "business hotels near Wall Street" or "conference-friendly hotels in Manhattan."
Highlighting Amenities
Use keywords that underscore what corporate travelers value: "New York hotel with 24-hour business center," "luxury business suite in Manhattan," or "hotels with high-speed Wi-Fi in NYC."
Local Connections
Business travelers often look to maximize their trips by exploring local attractions. Keywords like "hotels near New York financial district and attractions" can resonate.
Crafting Engaging Content: It's Business, and a Bit of Pleasure
Blog the Business Way
Regular blogs that offer tips for corporate travelers – like navigating local public transport, best cafes to work from, or quick city attractions – can pull organic traffic while positioning the hotel as a knowledgeable local guide.
Video Tours
A quick video showcasing room amenities, business facilities, or even the hotel's restaurant can offer tangible insights to potential guests, ensuring they know exactly what to expect.
User Reviews and Testimonials
Featuring testimonials from previous corporate guests, emphasizing the convenience, efficiency, or any unique offerings, can be a trust-building exercise.
Local SEO: Making Your Business Hotel the Corporate Choice
Google My Business Optimization
Ensure your hotel is listed and verified on Google My Business. Regularly update photos, amenities, and services. Encourage satisfied corporate guests to leave reviews, as these can boost local search rankings significantly.
Local Directory Listings
Get your hotel listed on local business directories and travel platforms. This not only improves local SEO but also positions your establishment as a preferred choice for business travelers in the area.
Location-based Content
Craft blog posts or web pages about local events, conferences, or trade shows. This can attract corporate travelers attending these events, making your hotel a logical choice due to its proximity or relevance.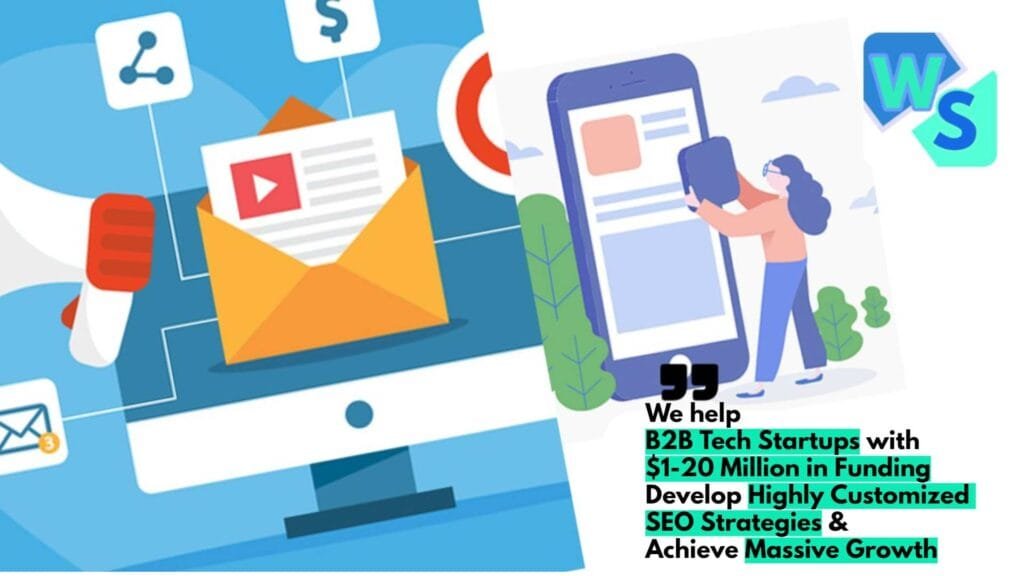 Technical SEO: Seamless Online Experience for the Busy Traveler
Mobile Optimization
Corporate travelers are always on the move, and many bookings are made on mobile devices. Ensure your website is mobile-responsive, with quick loading times and an intuitive interface.
Schema Markup
Incorporate schema markup to provide search engines with specific information about your hotel – such as amenities, prices, and reviews. This can lead to rich snippets in search results, enhancing click-through rates.
Secure and Accessible Website
Ensure your website starts with HTTPS, signaling to visitors that it's secure. An XML sitemap can also guide search engines to the most essential pages on your site, improving indexing.
Social Media SEO: Engaging the Corporate Traveler Online
LinkedIn & Beyond
While platforms like Instagram and Facebook are crucial, don't ignore LinkedIn. Share content that resonates with the business community, like networking events at your hotel or corporate discounts.
User-generated Content
Encourage guests to share their experiences using a specific hashtag or tagging your hotel. This not only boosts social engagement but also drives traffic back to your website.
Regular Updates and Engagement
Regular posts highlighting business amenities, conference facilities, or special corporate packages can attract potential guests. Engaging with comments and reviews enhances online visibility and brand trust.
User Experience (UX) and SEO: Crafting the Perfect Stay Online
Easy Navigation
Ensure that your website's architecture is intuitive. Essential information, like room availability, business amenities, and booking procedures, should be easily accessible.
High-Quality Imagery
Visual representations of conference rooms, business suites, and other amenities can sway decisions. Ensure images are of high quality, optimized for quick loading.
Calls-to-Action (CTAs)
Guide your website visitors towards making a booking. CTAs like "Book Now for an Exclusive Corporate Discount" or "Reserve a Business Suite" can drive conversions while emphasizing the business-friendly nature of your establishment.
Link-Building for Business Hotels: Establishing Digital Credibility
Partner with Corporate Blogs and Websites
Reach out to corporate travel blogs, business magazines, and websites for guest post opportunities. Sharing insights or tips related to business travel can establish your hotel as an authority, while also earning valuable backlinks.
Sponsor Local Business Events
Sponsor or host local business events, conferences, or seminars. This not only provides direct exposure but can also lead to valuable backlinks from event websites and partners.
Collaborate with Travel Influencers
While most think of leisure influencers for hotel promotions, there are many travel influencers who cater specifically to business travel. Collaborating with them can bring targeted exposure and authoritative backlinks.
Reputation Management: Ensuring the Digital Word-of-Mouth
Actively Monitor Reviews
Use tools to monitor mentions of your hotel across platforms. Respond promptly to feedback, especially on platforms frequented by business travelers like TripAdvisor or Google Reviews.
Address Negative Feedback Professionally
Instead of ignoring or countering negative feedback, address it professionally. Showcasing a proactive approach to problem-solving can impress potential corporate guests.
Encourage Reviews
After a guest's stay, send a personalized email thanking them and encouraging them to leave a review. Positive reviews can boost local SEO and influence booking decisions.
Analytics & Adaptation: Steering the SEO Ship
Use Analytics Tools
Leverage tools like Google Analytics to understand the behavior of visitors on your website. Identify which content they engage with, where they drop off, and what prompts bookings.
SEO Audit
Regularly conduct SEO audits to identify potential issues or areas of improvement. This ensures that your site remains optimized and in line with evolving SEO practices.
Adapt to Trends
Keep an eye on emerging trends in corporate travel. Adapt your SEO and content strategies accordingly. For instance, if there's a rise in the number of corporate travelers seeking wellness amenities, highlight those in your content and optimize for relevant keywords.
Conclusion: Navigating the Digital Pathway for the Corporate Traveler
In today's interconnected era, the journey of the corporate traveler begins long before they step into the hotel lobby. It starts online, as they research, compare, and evaluate their best stay options. For business hotels, this digital journey is an unparalleled opportunity to make a lasting impression, to assure the corporate traveler that their stay will be seamless, comfortable, and aligned with their unique needs.
SEO is more than just a digital tool; it's the modern concierge that introduces your hotel to potential guests. Through strategic keywords, valuable content, engaging social media strategies, and regular digital evaluations, hotels can not only reach their target audience but also build trust and loyalty.
Read Next